Self-storage facilities are catching on fast. This follows a trend in North America and Europe where they have been a good business for decades. Shipping containers for sale are fast becoming popular storage modules on account of their inherent strength and inbuilt flexibility.
By 2018 there were already over 40,000 self-storage complexes in the United States alone. The reasons are simple. Temporary storage is an ideal solution for any society, business or individual in transition. Moreover using portable shipping containers means you can take the service to the customer.
Portable On-Demand Storage Using Shipping Containers for Sale
Used shipping containers are hot property as building blocks of the future. Maritime authorities deem them unseaworthy at an age when they are still perfectly suited for storage on land. Smart business has discovered they are an excellent way to solve customer needs fast when they need storage immediately.
Portable on-demand storage is now delivering good profits for entrepreneurs in the United States. There, highly scalable businesses deliver rented shipping containers to households and businesses on the move.
Their customers pack them full of equipment, goods and possessions, lock them securely, and see them shipped to a secure site without ever having to leave their premises. This is so much more sensible than brick-and-mortar or concrete.
The Age of Modular, Flexible, Scalable Self-Storage Centres
If you are considering this income-generating opportunity, you'll be pleased to know your portable on-demand storage business could be any size from one container to several hundred. Moreover if you overshoot there's a steady market for seconds.
We have shipping containers for sale in the full popular range of designs and sizes. Within limitations you can stack them several high in the comfort of knowing they were made to be wind, water and weather tight for transporting on decks of ships.
Your customers will be so pleased to know you fetch and carry them on demand. They will be even more delighted they can hold them on their site, or ask you to keep them in your safe-secure yard.
As an added advantage you can legally attach them, and take them away if customers fall behind with their payments. That's because containers are equipment and not buildings, and the laws of tenant and landlord do not apply.
You could even sell the contents out of hand at an auction if you follow our advice on contractual conditions.
The Future Role of Shipping Containers in Self-Storage Facilities
Self-storage facilities began as fenced-off areas in warehouses. Businesses (and individuals) stored movable assets there on the basis only they had the keys to the wire cages.
This was somewhat inconvenient however, because they did not have direct access to their individual areas. There was also no privacy because people walking past could see what was inside.
Arrival of Precast Concrete Garages
During the 1960's advances in the precast concrete industry enabled the fabrication of precast garages for cars. It was not long before the self-storage industry spotted the potential. That, in a nutshell is the origin of the rows of neatly shuttered doors in self-storage depots today.
Customers soon cottoned on to the obvious advantages. The precast garages were rock-solid and well-secured with locking shutter doors. Potential thieves had no idea what was inside. However, customers would drive right up to the entrance of their units.
But, there was still one catch to this 'perfect situation'. The concrete storage units were un-portable. Therefore, customers had the added cost of transporting their assets to and from their storage and revisiting it every time they wished to remove or add something.
Parallel Developments in Shipping Containers
Meanwhile, out on the ocean millions of steel shipping containers were making their mark on international transportation. They were immensely strong, weatherproof and waterproof, and most importantly for our purposes superbly transportable.
Quite soon shippers began to stack containers high on the decks of specialized ships. Since a slippage could potentially cause a serious list, or worse the World Shipping Council began regulating how these were to be secured.
This was doubly important because containers lost at sea can float for weeks and even months almost submerged, and cause severe damage to a vessel colliding with them. Requirements to secure them properly inevitably lead to container standardization, licensing and inspection.
Shipping Containers Find New Uses on Land
The principal of safety above all other things at sea, results in perfectly usable containers being condemned by marine authorities simply because they have reached the end of their 'use by dates'. These are beginning to pile up at ports worldwide.
Almar Container Group are finding innovative new uses for these 'retired containers'. Their shipping containers for sale are finding new lives as temporary construction buildings, holiday homes, low-cost housing developments, and our topic for today self-storage modules.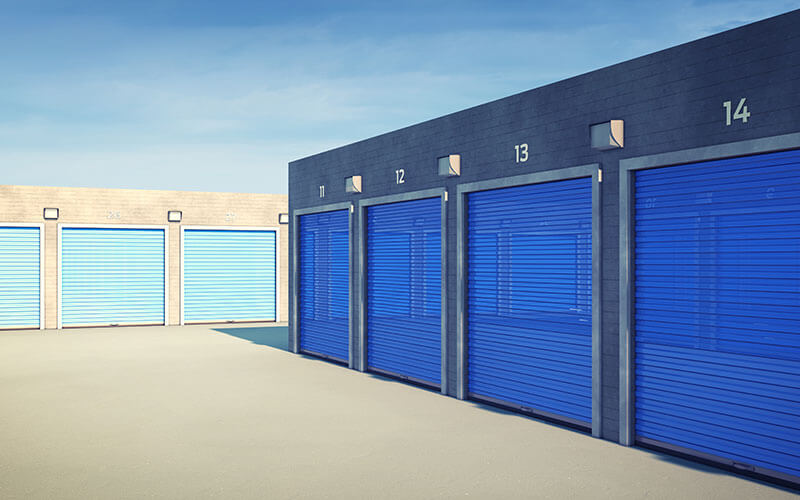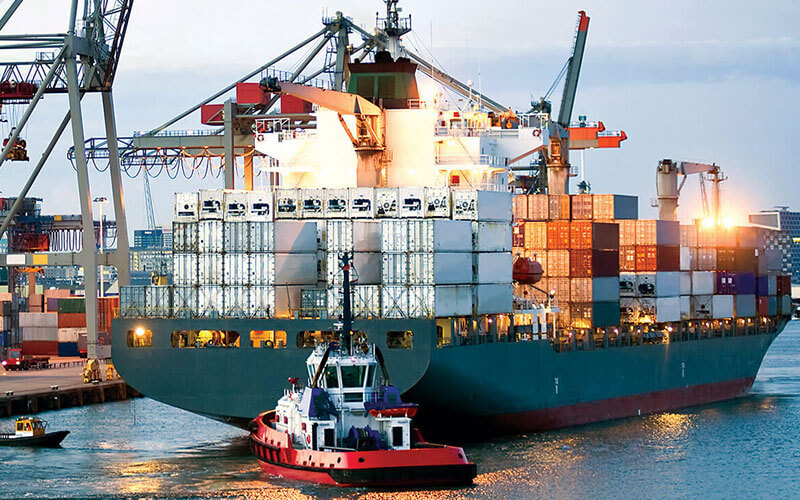 Shipping Container Basics: What You Need to Know Before You Start
Here's what you need to know about containers before reading further:
Shipping (intermodal) containers are generally made from mild steel
We identify them by their lengths. These are usually given in feet
The commonest lengths are +/- 6 metres (20ft.) and +/- 12 metres (40ft.)
Containers are +/- 2.5 metres wide, and high (cube containers are taller)
There are several different types of closed containers, namely:
General purpose containers with doors at one end
Ventilated containers for forced or natural circulation
Thermal containers with insulated doors, walls, floor and roof
Refrigerated containers with independent cooling
Combination containers with both heating and cooling capacity
What to Look For When Viewing Shipping Containers for Sale
Pre-used shipping containers are robust, although they inevitably show signs of wear after loading and offloading from ships over as long as a decade. The maritime climate takes its toll in terms of rust caused by scratches. However the beams forming the framework and bearing the load can stand up to most things.
Try to look past the obvious, minor damage. If you want ones that are as good as new buy them 'out the box' for twice the price. Otherwise, test for structural damage first. You can use some of the money you save for a quick 'panel beat and spray' makeover.
There should be no deep structural corrosion
You should not see any light from inside when standing behind closed doors
The doors should open and close solidly and easily
The door seals must be intact to keep the weather out
Be careful about selecting containers based solely on price. Obtain estimates from several contractors for making good any damage you want repaired. Finally, transporting containers is not cheap because you need a heavy vehicle with lifting gear.
Therefore, do your sums carefully as you develop your business plan. For example how many container/days rental do you expect per month, and how will this ramp up. Think of both land and site preparation expenses.
Remember to include your utility costs, labour and overheads too. We don't hope to just sell you used containers. We want your project to succeed and flourish so you come back for more.
Where to Go for More Reliable Advice During the Planning Stage
Almar Container Group does more than offer good value when it comes to shipping containers for sale. We offer a full-on consulting service when it comes to the technical aspects of our products.
We are also able to offer advice when it comes to renovating, modifying, custom fitting-out and transporting our shipping containers too. Think of us as a one-stop-shop able to help bring your container self-storage project from design through to completion.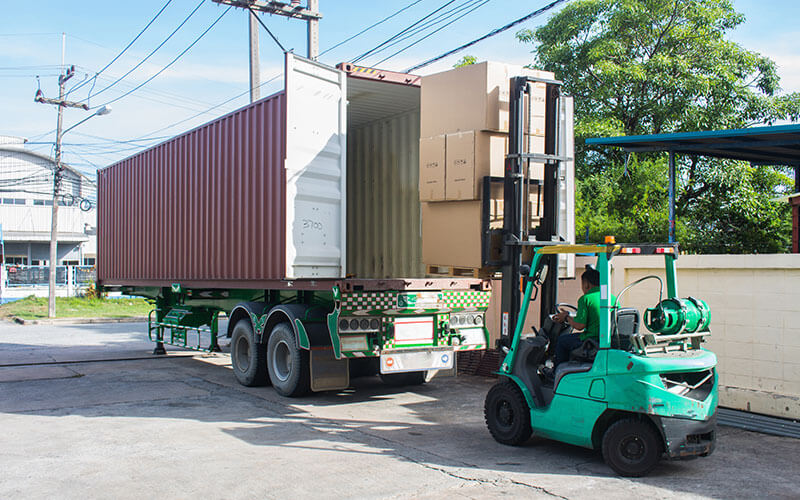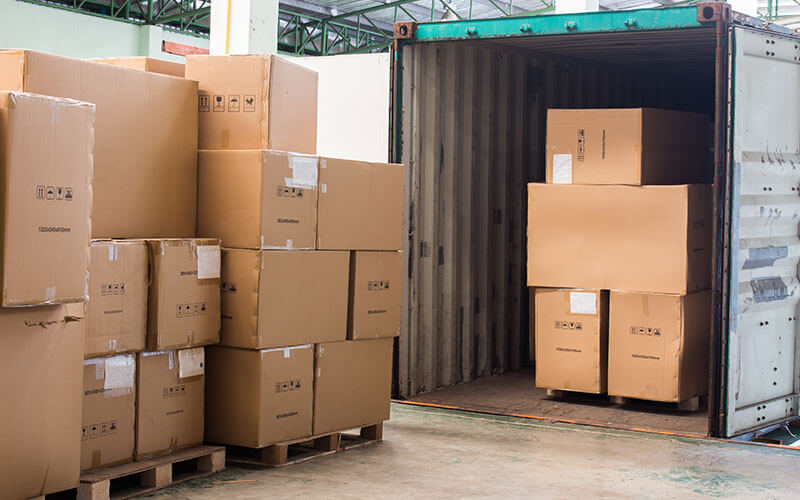 How to Build a Self-Storage Service Using Shipping Containers
Self-storage sites are becoming popular as the economy stutters and small businesses have to mothball temporarily. Some families have to move to rented accommodation and have furniture and appliances to store for a while. We know of operators who also lease some of their containers as mini-workshops for start-up businesses although that is not our main topic here.
Our primary interest is to help you, a budding entrepreneur get started with a potentially money-spinning opportunity. We share tips that we have gained over decades of experience in the container game. So relax and discover what we have learned.
Establish Your Self-Storage on the Right Piece of Land
You will definitely get to profit sooner – perhaps two years after you purchase the containers – if you don't have to pay rent or service a loan. Whichever the case may be, find a site with loads of traffic because some of those passers-by will become your customers.
Research your likely customers' profiles. Will you be near an industrial site where entrepreneurs require overflow storage? Perhaps you will be near a low-cost housing settlement where self-build homeowners need secure storage for building materials.
Purchase Containers That Appear as Close to New as Possible
First impressions do count because self-storage customers need assurance their possessions will be safe. Pay a bit more for one-trip or as-new containers that could last twenty years with maintenance and create the right impression.
Also, make sure you keep a clean and tidy yard at all times. As your business grows and you need to purchase more shipping containers for sale at good prices, a professional appearance will make finance easier to arrange.
If you are unsure of the market potential, and want to test the scene, Almar also allows you to rent containers. This way you avoid the hefty capex spend up front, and can manage your cash flow and risk more efficiently.
Think Twice Before Ordering in Bulk from Overseas
While it can be tempting to buy direct from a container manufacturer, there are restrictions a start-up needs to know. In the first instance, you will be to pay upfront before the containers even leave the dispatching port.
Then secondly you may have to wait several months for your order to arrive with an urgent need to set it down quickly. When this happens, you may notice a number of dents and scratches. That's because container factories often ship their products with third party consignments packed inside to make extra money on the side.
However, the worst problem you may have is a container short delivery. A container maker is not geared for dispatching single items and you may have to wait a long time for a replacement one. Getting a refund may prove so difficult over a long distance, that you decide it is simpler to cut your losses.
And finally, do be careful of container scammers out there. We are not trying to persuade you to purchase from us (although it would be our pleasure to supply you). We are simply saying sending a large amount of money to a stranger you have not met, does carry risks. You may not know even know who to sue if there is a problem.
For These Reasons Rather Choose a Reliable Local Supplier
It may be best to standardise on 6 metre (20 foot) storage containers as similar-length ones look great when lined up together. Different manufacturers decorate their products is varying styles and colours. Working with a single local company means they will tip you off when matching shipping containers for sale come into stock.
Having a harmonious appearance on your site should attract more than passing trade. Your business and home-based customers will also feel more confident in recommending your self-storage depot to their associates and friends.
Insist on Fitting Proprietary Locks to Your Containers
Don't allow self-storage customers to bring their own padlocks. In fact, remove any hasps and staples. This is because you may need to obtain access for security and other reasons, including late-payment of rentals.
Install sets of fitted locks with settable combinations, but with a master over-ride code as used in hotel mini-safes. Make sure only you, one trusted person and your locksmith know the over-ride combination.
Take Your Time Designing Your Self-Storage Layout
Moving containers around is not quick or cheap after you position them in tight rows. You will require a special mobile crane and even then access may be difficult.
Obtain a scale drawing of your piece of land. Update any missing information
Make the required number of exact-scale cut-outs representing containers
Experiment until you have the best combination with easy customer access
Use smaller containers to fill in any 'dead spaces' that develop on your plan
Of course, you don't have to implement the complete plan right away, if you use a reliable local supplier and buy as you need. You can implement your ideas as your business grows and eventually double-stack some containers.
Consider Fitting Some of Your Containers for Premium Rentals
Not all your customers may be the tidiest lot and they may end up staining metal container floors with oils and other spills. Other may be more selective because they need sell-storage for precious possessions, or other valuables.
It therefore makes sense to choose shipping containers for sale for different grades of customers and fitting them out accordingly. Consider doing the following for premium ones:
Loose lay inexpensive shutter board floors and seal or varnish them
Prevent condensation dripping from ceilings by installing plywood liners
Install industrial overhead lights on timers to welcome A-grade customers
Speak to Town Planning before You Commit
Consult your local planning office before starting detailed planning and confirm your intentions before you commit to anything. You may need a planning departure because you are not using brick and mortar. However, your new neighbours will likely support you once they know the open land next door has found a use.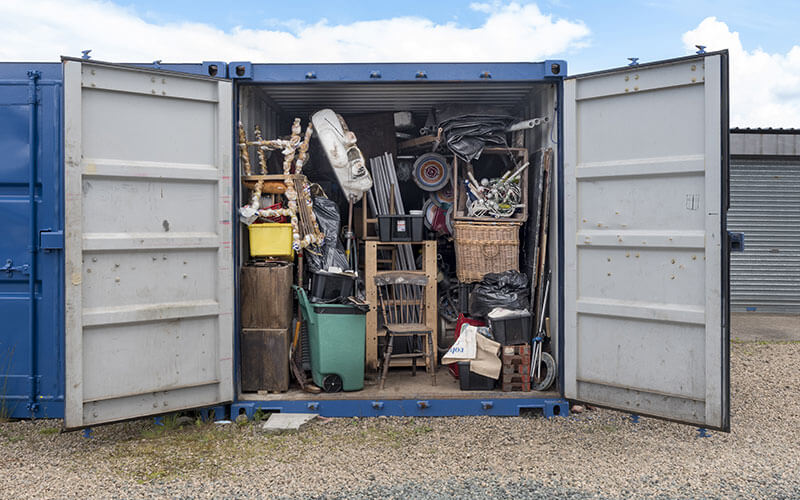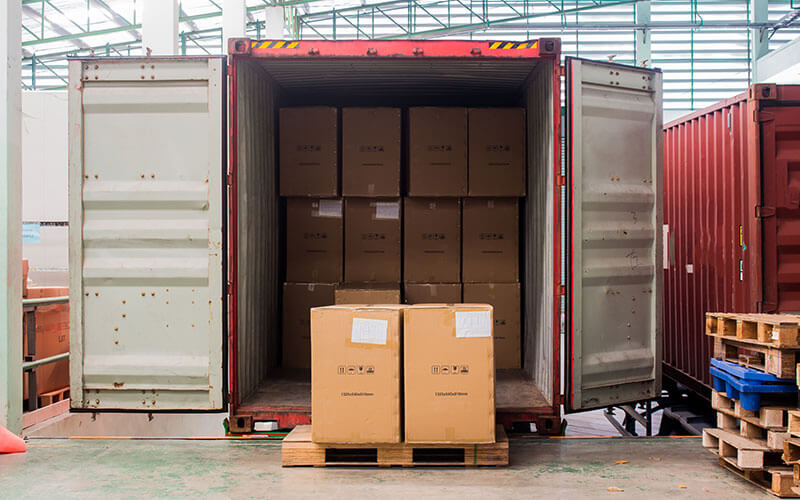 Now for the Final Touches to a Successful Project
Manage Your Customers - Be Paid Regularly
Use standing orders or direct debits to make sure you are paid on time. You will have customers who hardly, if ever visit, because they delegate the fetching and carrying to other people, or are overseas.
You don't want to come across as a money-grabbing person, but business is business. Insisting on pre-arranged payments sets that problem aside.
Keep the Place Neat and Tidy at All Times
Do more than creating a job by hiring a light maintenance / cleaning type. They will be gainfully occupied keeping the yard clean and tidy, and doing minor, semi-skilled repairs you won't have time for.
Cycle your containers through a three-year repainting cycle, especially the ones near the entrance. Your new customers are entrusting their valued possessions to your self-storage for the first time. Therefore it's essential to always make the best first impressions possible.
Put a Solid Contract in Place
This is one occasion when a good lawyer is indicated. That's because you are unlikely to see what your customers are storing, and therefore cannot accept any liability.
This is not the right place to go into details because we are not qualified to offer legal advice. However, from experience we know you must cover at least:
Accounts, payments, escalations, notice periods, cancellations, evictions
Restrictions on use of rented containers for health and safety reasons
A rock-solid indemnity clause protecting you against customer losses
A clear, unambiguous statement regarding respective insurances
Normal business hours and cost of call outs outside these times
And Finally What About the Office?
That's an easy question we were about to answer. A container makes a perfect office as you will find if you visit most large construction sites near you. You can insert windows and doors in the corrugated metal sides. If you panel the inside, including insulation, you could almost forget you are working in a container.
This will set the right tone when your customers visit you because they will see you are not planning on wasting their money on luxuries for yourself. If your business expands and you need a new entrance, you can lift it up with a crane and transport it to its new location.
<img src="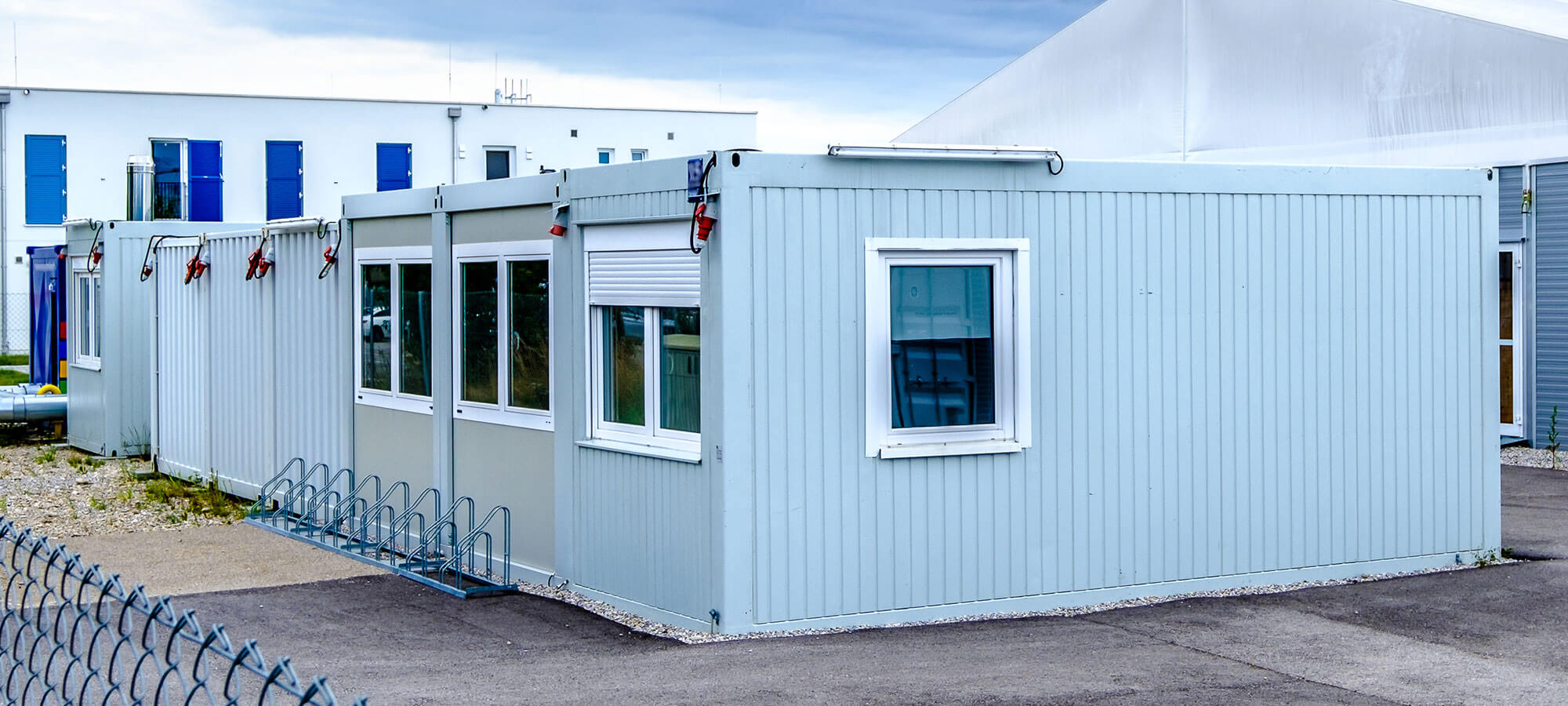 The Next Step to Take on Your Self-Storage Project
We based this guide on a storage facility we operate ourselves. There are many different varieties on similar themes. However, we did our best to cover the main considerations.
We have a steady supply of containers passing through our depots daily, and we will be delighted to supply some for your project. Our premises are open by prior arrangement in the event you would like to inspect our shipping containers for sale in person.