The storage and transportation of ethanol and liquid waste has spiked over the past six months. Since the outbreak of the Coronavirus (COVID19), the demand for hand sanitisers in India is up by 400% while distillers in Scotland are using their experience with alcohol production to turn their hands to making sanitisers.
It is no different in the rest of the world and Almar Container Group are getting calls for the renting of ISO Tank Containers, known as ISOtainers, for the storage of ethanol to cope with the overwhelming demand for hand sanitisers.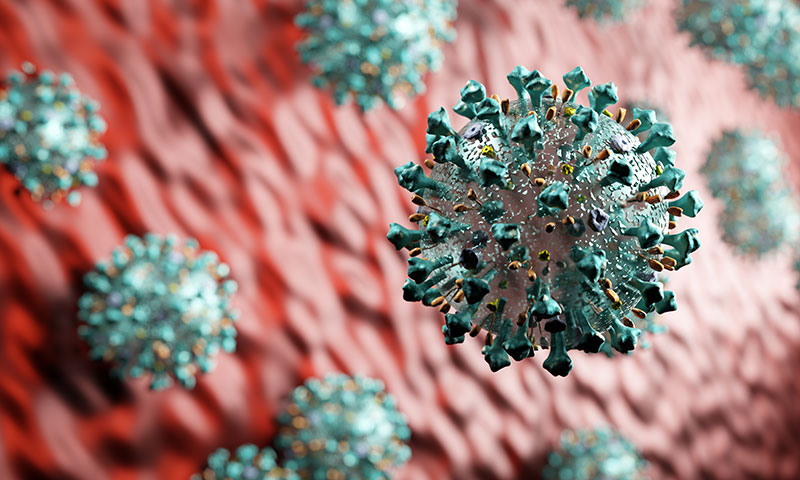 ISOtainers are multimodal containers used for ethanol storage and the storage of other bulk liquids. They are internationally approved, meet global safety standards and are inspected before and after each use.
These bulk storage containers have the capacity to carry over 26 000 litres of liquid which has significant advantages over traditional 44 gallon drums or IBCs (Intermediate Bulk Containers) which requires substantial manpower to unload, fill, seal and load for transportation and, depending on the liquid being stored, are often single use.
IBCs store between 200 and 1 250 litres versus ISOtainers' 21 000 to 26 000 litres reducing the manpower needed to fill the ISO Tanks which minimises handling of the product by staff - a priority in reducing the spread of infection or exposure to hazardous waste.
ISOtainers are built to last and have an estimated lifespan of 20 - 30 years. This means that they can be reused numerous times to store bulk liquids such as ethanol which reduces costly environmental packaging waste.
These bulk liquid storage containers are stackable and with maximising space, time and budget being a priority, ISOtainers on lease are the ultimate solution.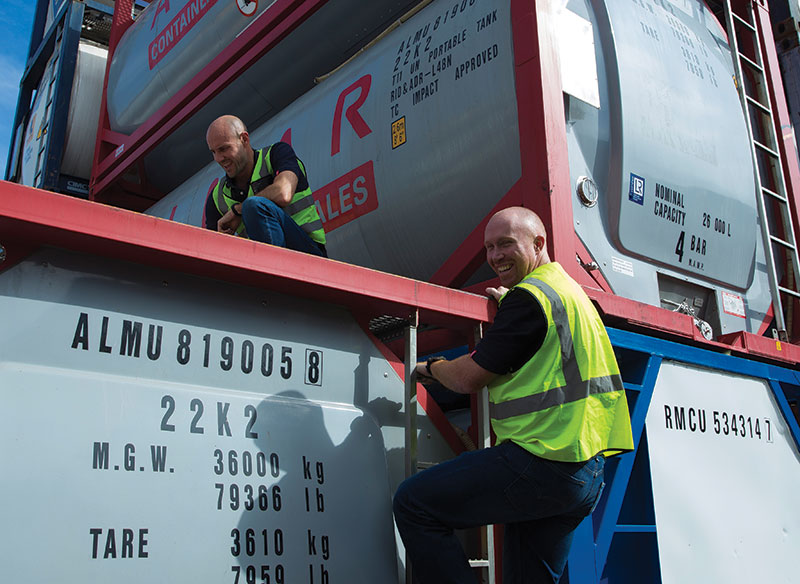 Renting the container means that stock can be increased or decreased depending on demand for the storage of ethanol or other liquids. Almar's trained technicians take care of all the technical or maintenance requirements during the course of the lease, allowing the customer to focus on their core business.
Over and above ethanol and liquid waste storage, ISOtainers are configurable and can be built to safely carry a huge variety of loads, such as: alcoholic beverages, food products, hydrogen peroxide, mining chemicals, nitric acid, oils, resins, solvents, sulphuric acid and more.
Background information:
The ISO Tank Container, also known as portable tank, tank container, ISOtainer, tanktainer, bulk storage container, or intermodal tank, are used for the storage and transportation of hazardous and non-hazardous chemicals, foodstuffs, and liquefied gases. An ISOtainer is a cylindrical vessel, made of 316 grade stainless steel, with a maximum carbon content of 0.03%. It has a cold rolled shell 2B finish, with a 4.3mm thickness (+0.22 mm corrosion allowance).
In the 1960s, containers became the preferred way of shipping goods around the world. The appeal was that every container conformed to sizes defined by the International Standards Organisation (ISO), 40' x 8' x 8'6" or 20' x 8' x 8'6". Before long the concept of fitting a cylinder inside the standard 20' frame was adopted and the ISO Tank Container was born. ISOtainers became a standard for the storage and transportation of liquids (including fuel), chemicals, gases, powders, and even some types of food.
You came to the right page if you are keen to know when hiring a container makes more sense than buying one outright. We'll also share the most popular uses our customers put our containers for hire to, and the pitfalls to watch out for when you hire a container over the internet.
Container rentals are a rising success story in South African markets, and beyond in places like Namibia, Kenya, Tanzania, Uganda, Saudi Arabia and Dubai. Our ultimate guide to container rental provides all the answers to everything you need to know.
This is a far reaching article sharing many insider gems. As you read it through you will learn about potential pitfalls you may not know, and how to avoid them when hiring a container.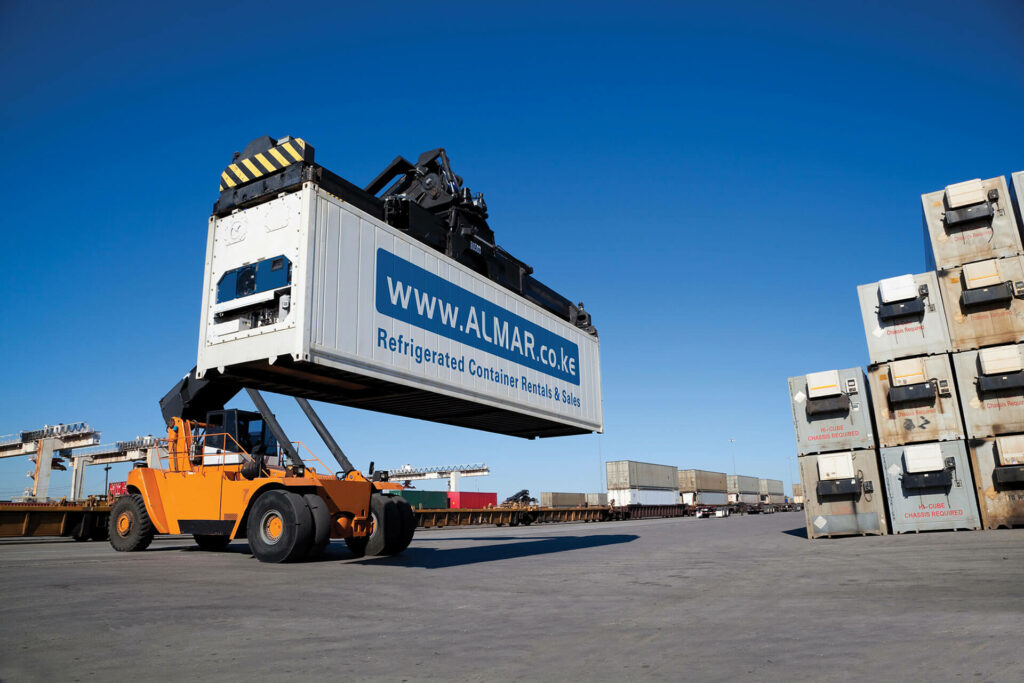 Containers for Hire: The Ten Important Mistakes to Avoid
Mistake # 1:

Not Having a Master Plan

We recommend you don't rent a container without a vision going forward into the future. That's because you can't modify or adapt something you don't own. You basically make a trade-off between what you really want, and what's available in terms of containers for hire 'off the peg'.

If you then decide to stop hiring a container later in favour of an outright purchase the rental you paid becomes an expense you might have avoided. On the other hand you could find yourself in trouble if you purchase a container outright without putting a foot in the water with a rental container first.

This is one of the factors behind the success of our container rental offering. We want you to be sure renting a container is the right thing to do, and we'll be delighted to assist with advice.

We have clients who rent containers for various reasons, including workshops, small factories, fitment centres, cold storage, liquid storage, you name it. They come to us for rental top ups to meet seasonal spikes.

That's the beauty of hiring a container. You have flexibility on tap when it comes to 'small buildings'. When you don't need them anymore you just send them back subject to the terms of the rental agreement.

"Unless commitment is made, there are only promises and hopes... but no plans"

- Peter Drucker
Mistake # 2:

Being Let Down by a Supplier

Hiring a container is often a last-minute decision for a client when they discover they don't have enough brick and mortar space for a key activity. A senior manager in a spot may instruct their assistant to rent a container without knowledge of how the industry works.

Their hapless assistant drops whatever else they were doing and googles "rent a container" without fully understanding the purpose to which it will be put. It's quite easy to imagine them falling for a spam supplier willing to send whatever they have in stock.

Then two days later a somewhat battered container arrives, if he wasn't scammed, on a rental lowbed trailer and is summarily off-loaded in the street outside the factory yard. The manager forgot to mention they wanted a refrigerated one for uncooked meats. What happens now?

The accountant's blood pressure rises when they discover the container shipped in from 863 kilometres away, and the transport cost more than doubles the bottom line on the invoice.

If you are investigating container rentals perhaps you should choose your supplier with the same care as you choose the restaurant for your anniversary and hopefully your life partner too.

It's one thing to order a tee-shirt on Amazon and get the wrong size. However, you could suffer a business loss if the supplier sends the wrong container or nothing at all arrives.

We're not suggesting you shouldn't hire a container on Gumtree or similar. Just saying please make sure you don't get hooked by a fly-by-night company.

You also need to be careful the price includes delivery to your site, or you know what this will cost. Cheap containers for hire can become expensive when you add in the overheads.

We're not saying the above 'comedy of errors' is typical of our industry. Every sector has its scammers and con artists.

Choose a container supplier with an enviable reputation in your business community to avoid being duped, and here's a blog post you might find informative - Container Fraud: Ten Tips to Keep You Safe

"It's sad that we have become so accustomed to bad service that we're shocked when we get good service."

- TV Journalist Neil Cavuto
Mistake # 3:

Not Integrating Container Rental in Your Business Plan

Quite a few businesses go off the rails after they fail to 'stick to their knitting' and dash off into something new on an impulse. A famous clothing retailer glimpsed 'Davy Jones Locker' after a decision they likely regret.

In case you don't know, that locker is an idiom for the bottom of the sea: the state of death among drowned sailors and shipwrecks.

Successful businesses chart their courses carefully to skirt around these annoying problems. That's why we prefer new leads, enquiring after our containers for hire, to have mapped them into their overall business plans.

Quite a few of our customers are project types. They prefer short-term container rentals because nothing lasts forever in their line of business.

Others are companies on an upward growth spiral needing more space or accommodation, but wanting to be sure their operation will sustain before they commit to a building.

Our third group comprises small start-up businesses and mom and pop shops. They appreciate the flexibility of trying different locations, before they finally decide where to settle down.

Hiring a container compared to leasing a building matches these needs perfectly. Containers are a particularly effective strategy, because they can 'move their buildings around' at relatively low cost.

Moreover, they have kept their capital intact and have the cash flow they need to get their business 'on the road' and up and running. This makes so much more sense than investing in concrete, bricks and cement.

"Don't get stuck on a business plan just because it was your business plan."

- Warner Brothers Executive Ryan Kavanaugh
Mistake # 4:

Not Trading Condition Off with Cost

Customers who rent a Container for the first time from us may find their scratched and slightly dented condition off-putting. Never fall for the mistake of paying more than you have to.

Tell your supplier how you plan to use it so they can find the best balance between the appearance of the container and the price you pay.

A quick clean up may be all that's needed to convert a used container into a respectable store for the VAT returns you have to keep and piles of old invoices.

In fact, there's no need at all to consider new containers for hire unless there's a danger you might otherwise dent your brand or discourage your customers. To help you decide, here are the industry standards for different grades of containers:
1 New container or one-tripper
These are generally from Asia where they make most containers. It has arrived with its first cargo and is state of the art in the industry. Check the info plate on the door to verify age.
2 Cargo-worthy product
The locks and seals are in good shape making it wind and water tight and would probably pass a marine survey inspection. In this category however, there can be sub categories like B-grade and C-grade. Basically, some cargo-worthy containers are easier on the eyes than others.
3 Refurbished container
This means someone has attempted the job for you. Just be careful of hiring a container from someone who used loads of filler and did a cheap paint job. If it deteriorates while on hire you, you may lose your deposit.
Always inspect a container rental carefully before you accept it. You might want to look at taking out insurance and placing it in a secure location because it becomes your responsibility to care for it.
"Life is like riding a bicycle. To keep your balance, you must keep moving."
- Albert Einstein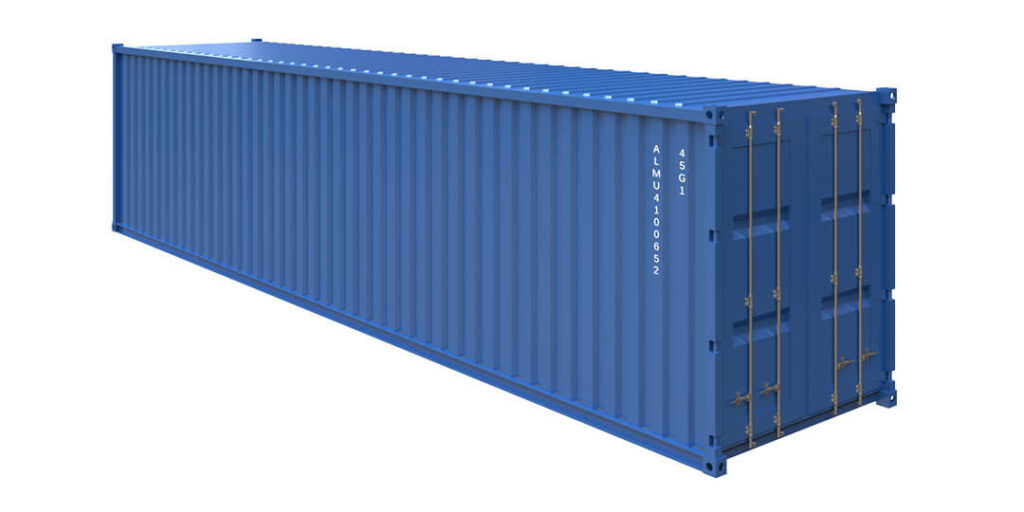 Mistake # 5:

Not Thinking Things Through Properly

In writer George Carroll's book 'Alice in Wonderland' the cutest of little girls is in Wonderland down a tunnel. After she asks direction from a grinning Cheshire Cat the conversation goes as follows:

"Would you tell me, please, which way I ought to go from here?"

"That depends a good deal on where you want to get to," said the Cat.

"I don't much care where" said Alice.

"Then it doesn't matter which way you go," said the Cat.

"So long as I get somewhere," Alice added as an explanation.

"Oh, you're sure to do that," said the Cat, "if you only walk long enough."

Many businesses wither and die for the simplest of reasons they don't have a current business plan. Therefore it follows, if you want your container rental to be a success you must have a plan for it to.

Before you rent a container ask your team the following questions. If you don't get consistent answers the chances are your team is in wonderland.
What do we need the container for, is it for storage, staging, transport, design, or something else?
What are we going to put in the container; is it perishable or not?
Are people going to work inside the container or is it just for storage?
Is this a high security application or can it have opening windows?
If not, do we need to control the temperature; what's the ideal reading?
If the container were a room how many square meters would we need?
Where do we plan to put the container; do we need to prepare the site first?
Does the site have practical access to the phase of electricity we need?
Would a truck / lowbed delivering the container be able to get there?
Where are we going to source any racking and furniture if we need it?
If you are able to provide this information then a supplier should be able to tell you which of their containers for hire would suit you best.
"If you don't know where you're going any road will take you there."
- Singer George Harrison, Any Road
Mistake # 6:

Buying a Container When You Could Have Rented One

It obviously makes sense to purchase, rather than hire something because you save in the long run and own an asset. However, many of our clients prefer hiring a container because their needs are temporary or not yet fully defined. There are of course notable exceptions:
The client wants to develop a semi-permanent building on a specific site. This could, for example, be an extra classroom or ablution block at a rural school. They may also be creating their 'ideal holiday home' in a jurisdiction where container homes are permitted
The client is in a project-based industry where they roll out ongoing projects at local locations. Here we think of construction site offices, secure storage to equipment and so on. They may find this makes more sense than serial hiring, but there may be a catch.
Their needs may vary from project to project, whereas a shipping container is hardly flexible in terms of dimensions. If they are outside-event function organisers, for example they may have more to store for a wedding as opposed to a marathon race.
The obvious advantage of container rentals is you can change your mind in terms of size and type as you go along. But that's not all. You avoid capital outlay and have expenses you can off-set against income.
Moreover, storage containers are unique among other forms of temporary accommodation. That's because they are robust, weatherproof and securely lockable too. Prefabricated wooden buildings and marquee tents simply cannot compare with a well-founded container rental.
"I like to keep my options open. I'm known for changing my mind."
- Doug Liman, Film Producer
Mistake # 7:

Hiring the Wrong Size or Type of Container

Containers come in various lengths, although the commonest ones are 20 feet (6 meters) and forty feet (12 meters) after rounding. They do however have standardised widths and heights, so they can stack in tiers on ships, and gantry's can lift them wherever they go.

Their standard widths and heights are 8 feet (2.4 m) wide, and 8 feet 6 inches (2.6 m) high. There are, however exceptions. Always check carefully with your supplier before you rent a container.

It can be a false economy ordering a longer container 'just in case'. Your transport costs will be higher and you can't bend or fold a container either! Many of our customers rent a series of small containers to suit different phases in their business cycles.

The two commonest container types are 'standard dry storage' and 'refrigerated' ones. The latter are obviously more expensive. However, when you apply electricity you have a portable cold room!

These 'reefer' containers, as the industry calls them come to our shores from almost every country in the world. Play it safe and ask the supplier to confirm their plant can run off your local electricity supply.

Standard dry storage containers are long metal boxes with doors at one or both ends. Some have the bonus of floors and ceilings. Other containers for hire have had doors and windows added to their sides.

Make sure you define your needs clearly. Then shop around until you find a container rental best suited to your needs.

"When I was young I thought that money was the most important thing in life; now that I am old I know that it is."

- Oscar Wilde, playwright, satirist





Mistake # 8:

Paying too Much for Transport on Land

Containers are tough. They can take 'the knocks' and don't need kid gloves. Your smartest decision could be hiring a container nearby because long distance transport could make it cheaper to purchase outright.

Most used containers end up in yards like ours after reaching a certain number of years in service. For example, after having been used all over the world for say 10 years the owner of the container will decide to sell it.

Situations like these ensure a steady supply of used container rentals at our depots in South Africa, Namibia, Kenya, Tanzania, Uganda, Dubai, and Saudi Arabia. Most depots offer road shipment services using specialized trucks. You will also find commercial transporters queueing up to assist.

More than half the cost of a passenger aircraft flight accrues during take-off and landing because that's when they burn most fuel. Between these departure and arrival points they cruise along, and this applies to container deliveries too.

When hiring a container consider the transport implications, make sure you know what type or size of truck you require, days and times that both the pick up and drop off locations are accessible, and the complete route.

"Being good in business is the most fascinating kind of art. Making money is art and working is art and good business is the best art."

- Pop Artist Andy Warhol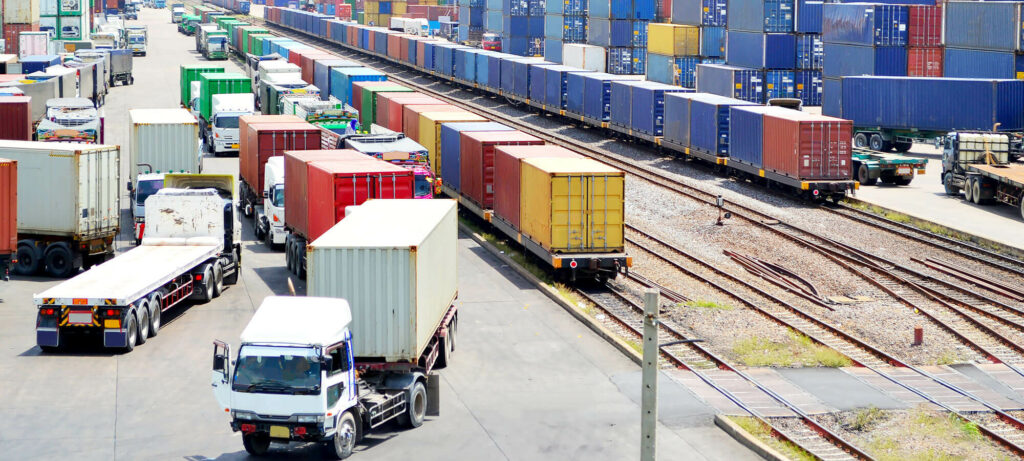 Mistake # 9:

Not Inspecting the Container and Reading the Small Print

Container rental is due monthly upon receipt of the statement. By hiring a container the customer agrees it is in 'good and satisfactory condition' at the time of receipt.

Receipt occurs when the container rental company hands the container over to the client or their agent. It's hence in both parties' interest to sign an agreement recording the actual condition prior to this.

The contract requires the client to take proper care of the container, keep it in their possession, and report any damage, loss or theft.

In the event the client defaults on any of the terms (the above is a shortened summary) then they are responsible for any damage and the costs of recovery.

It therefore follows that inspecting the container carefully and taking photos is essential before accepting responsibility.

"Truth is confirmed by inspection and delay; falsehood by haste and uncertainty."

- Senator Tacitus, Roman Empire






This wise observation brings us to the end of our summary how containers for hire work, and what to be aware of before you go ahead and rent a container. If you choose wisely you should give your business a head start to achieving your goals.

However, there are pitfalls as we have pointed out. We close by repeating those wise words of Publius Cornelius Tacitus who passed on in 120 AD. Truth is confirmed by inspection and delay; falsehood by haste and uncertainty.

But then that's true of all avenues of life including our favourite topic, containers.

If you are considering leasing or renting a container the first thing you will want to know is how much it will cost you. Container rental prices do vary, not only from region to region and the length of time you rent for, but also in terms of size, age, condition, and customisation.

Generally, container rental prices will be greater the bigger and newer the container is. Converted shipping containers will also cost a lot more than standard steel containers used for mobile storage.

So, the first thing to do is assess your needs.
What do you plan to use the container for? This will affect both the size and type of container chosen.
Where are you going to use it? This will affect delivery as well as the company you hire from. You might find a company that offers lower rental prices, but if they don't operate in your region the delivery price might be a lot higher and this could impact on the overall cost factor.
How long do you plan to rent the container for? Generally, container hire prices will be lower for longer periods of time, certainly, monthly rates will be a lot less than if you only rent for a few weeks.
Shipping Container Rental Prices & Sizes
As mentioned above, the size of any shipping container will affect container rental prices. But then there are not a lot of choices. An ISO container is manufactured according to strict international standards and sizes are specified. If you are looking at containers used for dry freight and mobile storage (even if you plan to use it to store items on site) there are basically five sizes to choose from, all of which have been rounded off to the nearest cm:
The smallest containers are 3 m (or 10 ft) long and about 2.5 m wide. They are all 2.6 m high. These are great where space is at a premium.
The most commonly used containers are double this length (6 m or 20 ft) but the same width and height. However, there is also a "high cube" option that is 2.9 m in height.
The largest standard shipping containers are 12 m (40 ft) long. The general purpose option is the same height and width of the smallest containers, and the high cube option is 2.9 m high.
Refrigerated shipping containers and specialised containers manufactured for unconventional or over-sized cargo have different dimensions.



Shipping Container Types
When considering container hire prices you will find that most refer to standard steel general purpose containers intended for storage of dry freight. These are suitable for mobile storage – if you plan to transport dry goods from one location to another – or for storage in one particular place, for example, to keep building materials safe, secure, and dry on a construction site.
If you are storing or transporting perishable goods, then you are going to need an insulated shipping container that is refrigerated. These are commonly known as reefer containers, and they are designed to keep frozen or perishable items at the right temperature, according to your specifications. Options include 6 m (20 ft) containers that are 6 m x 2.4 m x 2.6 m high; 12 m (40 ft) high cube containers that measure 12 m x 2.4 m x 2.9 m; and reefers designed for static storage that are 6 m x 2.4 m x 2.6 m in size.
Converted Shipping Containers
If you need a shipping container that can be used as an office, a shop, or even for accommodation, container rental prices will be considerably higher, and you will need to search more specifically for container conversion prices or similar.
Shipping Containers from Almar
Almar operates in the Middle East, East Africa and South Africa. If you are assessing shipping container rental prices for use in our area of operation, please contact us to see how we can meet your needs.
Shipping container rental costs vary, depending on the size, type, and condition of the container you are planning to lease or rent. The bigger it is, and the better its condition, the higher the cost will be. Of course, if you opt for specialised container hire, like refrigerated or specialised units, or some kind of more specific storage rental, that will also cost more.
Generally, your needs will be non-negotiable. For instance, if you are transporting goods that need to be refrigerated, you cannot risk opting for storage containers for rent that are not reefers! So how can you cut costs on container rental prices?
Tips on Cutting Costs on Container Rental Globally
There are several ways that you can cut costs on container rental prices globally.
One is if you use a supplier that allows you to lease containers between regions.
Another is to lease from a professional company that doesn't charge the demurrage costs you risk paying when you rent from a shipping line and the project takes longer than anticipated.
You will also find that companies that specialize in selling and leasing containers will charge a lot less than shipping companies.
Ultimately, if the container hire agreement allows you to return the leased container once you're done, rather than expecting you to estimate a time period in advance, you stand to maximise your investment and improve your cash flow. This kind of arrangement is particularly useful in situations where lead-times are uncertain and there is a possibility that projects will take a lot longer than hoped.
Almar Container Hire is a company with offices and facilities in Africa and the Middle East, and they have the capacity to provide containers for big and small international and domestic projects within the countries they service. The company offers one-way, as well as the industry standard master and term container hire options.



Avoiding Demurrage Costs Associated With Container Hire
Generally, demurrage charges are levied by shipping companies when there is a delay loading or unloading goods. This is an unavoidable cost when using a shipping company for container hire or storage rental and can be as much as US$40 per day if you aren't able to stick to the initially agreed usage time.
Not only does Almar allow customers to access container hire services from virtually anywhere in the world, but they also allow customers to off-hire at depots in any of the countries they operate in. Additionally, Almar container rental does not carry a demurrage risk, and if you do run over time, the standard rental rates still apply.
Container Rental from Almar
Almar Container Group serves all the industries that rely on containers including transport and logistics, cold-storage, offshore oil and gas, and remote site accommodation for working and living. The company sells and leases containers, and container rental prices will depend on your needs. Contact us to discuss how we can help you and we'll give you the best deal possible.
For many growing businesses, safe and secure storage for documents, inventory, materials and just about everything that you need close at hand is a real challenge as the initial space you move into just becomes too small too quickly! Onsite storage container rental is the perfect solution, as they are not only super quick to have on site, but they are also cheap to rent, and no long-term commitments are required.
10+1 Reasons why Onsite Storage Container Rental is the way to go
Whether you need to stock up on inventory for the end of year rush, or you are just growing out of your current space and need a secure storage solution, onsite storage containers are the perfect option for you.
Quick: Containers can be delivered and placed on just about any surface to create an instant onsite storage warehouse. Delivery will generally occur within 24 hours from confirmation and no other onsite storage solution can match the speed of installation.
Simple: The process is simple; we deliver and place the container in your desired location. A daily rental is charged and once you are done with it, we arrive to collect it. Not much can be simpler than onsite storage container rental.
Cost Effective: Because storage containers can be rented on a short-term basis, you only pay for what you use and nothing more!
Safety for your Goods: Storage containers are built to withstand the rugged conditions of international marine transport, including thick corrugated steel panels and multiple lock access, they give you peace of mind for the storage of your goods.
No Long-Term Contracts: Storage containers can be hired on a daily basis, so there is no long-term commitment needed. This is ideal for temporary requirements such as events or for use during premises upgrades or relocation.
No building regulations: When building warehousing there are always regulations and requirements for building plans as well as limitations on boundary locations and restrictions on servitudes. As containers are completely mobile, none of these challenges exists and you can instantly create an onsite storage space wherever you need to.
Moveable: Storage containers are very easy to move, so you have the flexibility of just relocating the container should you move to a new location.
Versatile: Onsite storage containers are offered in both a plain steel shipping container, as well as a refrigerated container for perishable goods. So, if you need to store anything from documents to building supplies and fresh tuna to ice cream, onsite storage containers are container rental is the perfect solution.
Hassle Free: With the containers being located on your site, you have no need to worry about access to your goods from a storage facility with limited hours. They are your goods and you should be able to have 24/7 access, onsite storage containers offer exactly that!
Modular: As your business grows, you can just add more containers to extend your storage space. They are essentially like big pieces of Lego!
Various Sizes: There are various sizes of storage containers allowing for smaller scale needs such as documentation or household goods, to larger scale needs such as inventory storage and bulk materials.
Latest Arrivals
We have recently completed the manufacture of our new storage containers. This picture shows the last few available which are waiting to be deployed: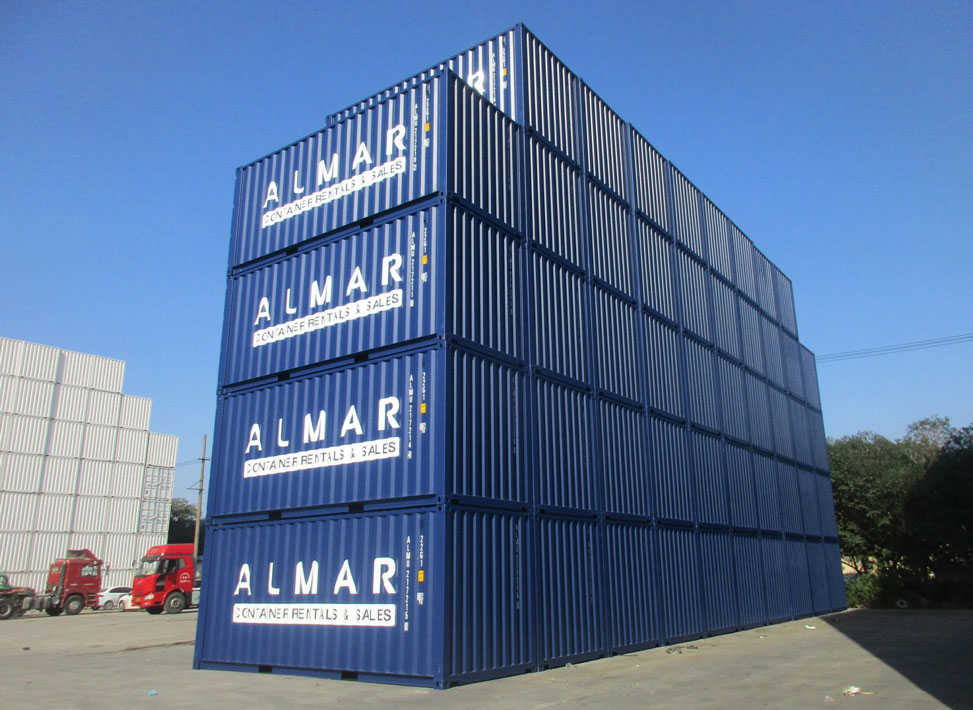 What Size are Storage Containers
Storage containers come in three main sizes, 3m containers (10ft), 6m containers (20ft) and 12m containers (40ft). The cubic capacities of the 10ft, 20ft and 40ft containers are 15mᶟ, 30mᶟ and 70mᶟ respectively. All containers have an external width of 2.4m.
Where to go for Onsite Storage Container Rental
Almar Containers have storage containers in various parts of the world including Dammam, Dubai, Cape Town, Durban, Johannesburg, Port Elizabeth, Mombasa, Nairobi, Dar es Salaam, and Walvis Bay ready and available for immediate hire!