With the current market pricing moving so rapidly, we thought we would share further insight into the global container market and attempt to provide further perspective into the current situation in South Africa.
As a brief introduction and to put the current market in perspective, the Financial Times has recently published an article noting the current situation as the biggest challenge the container shipping industry has ever faced!
(Source: Financial Times)
Current Market Updates
Ningbo, the third largest port in the world has recently been partially shutdown due to a COVID case, creating strong concerns of further shortages in shipping capacity and rate hikes.
(Source: Bloomberg)
Freight rates continue to break all time records, with the Global Container Index breaking an unthinkable $10k last week. This is up over 100% in just 3 months!
(Source: FBX Index)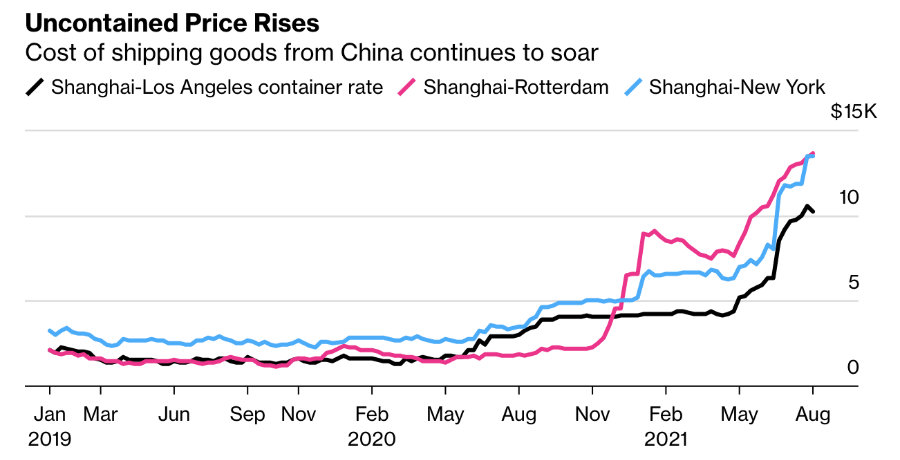 The Global Container Market Price
Although container production is at an all time high with forecast 2021 total production being in the region of 4.5m TEU ( vs 2020 of 2.2m TEU), the container factories just cannot keep pace with demand. This can be seen below in the current container inventory awaiting pick-up in China. With inventories at such a low base, the container price will remain very high.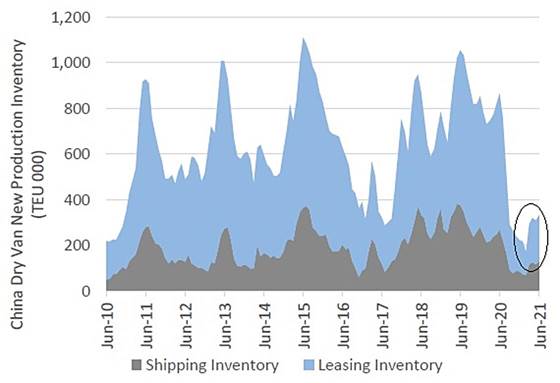 How Long Will It Last?
Our view now firmly remains that the container shortage and high pricing will remain well into 2022.
This extended outlook is largely due to the continued forecast of global trade growth and the fact that the shipping lines and container factories just cannot create the required capacity to handle the growth.
The Impact For Us?
We will unfortunately see further price increases flowing through to the local market in the next few days and these will be in the region of $100 - $200 increases.
We hope the above provides a helpful insight into the global container market.
With the first quarter of the year well behind us, we thought it would be a good time to provide a further insight into the current global container market.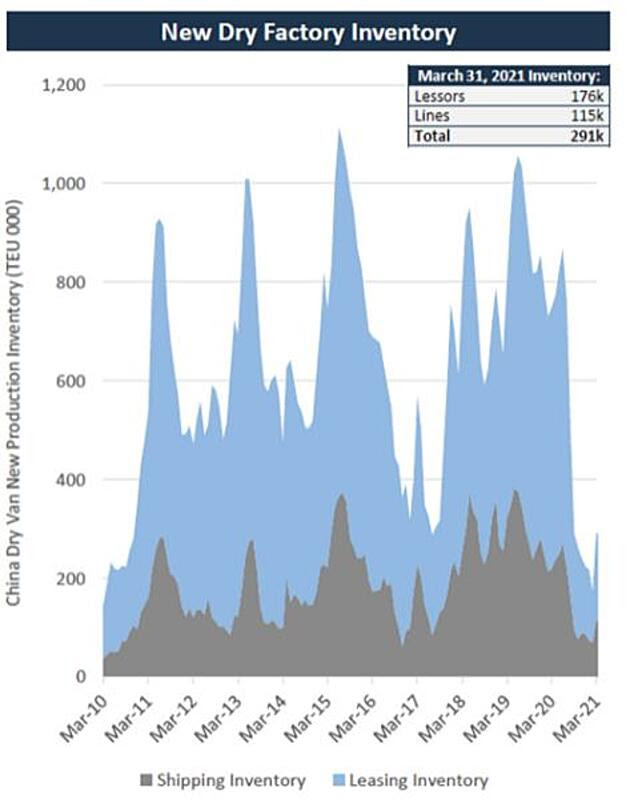 Current Market Updates
Freight rates continue their increases, with the Global Container Index not only stabilizing but again increasing a further 5% over the last month.
The recent disaster in the Suez Canal created a significant impact on logistics inefficiencies and tied up further container and shipping line capacity.
Container inventory at the factories remain at all time lows.
The Global Container Market Price
Although Container factories have recently started increasing production significantly, demand continues to outstrip supply. This is keeping the new container price ex factory at an all time high.
The used container market seems to have stabilized, although the international markets in China and India remain very fickle with price increase regularly spiking the prices for 40ft HC's above the $5000 mark.
How long will it last?
Earlier in the year we had forecast an easing in the market during the third quarter of 2021, however there are now signs that the container shortage and high prices may remain into 2022!
This extension is largely due to the continued forecast of global trade growth and the fact that the shipping lines and container factories just cannot create the required capacity to handle the growth.
1.Investigate what companies are generally charging for shipping containers. If the price is significantly better than any other quote, this should raise a specific concern.
2.Only deal with companies that have been in business for some time and have a historical reputation you can track.
3.Ensure other customers are happy with their service, but don't rely on their website references or testimonials as these are easy to fabricate. You can, for example, check third party reviews such as Google. See ours here: Almar – Google Reviews
4.Don't be bullied into the sale by claims that this is the last container at this price, or anything similar.
5.When you phone the person, and ideally you should, if the seller has a distinctly foreign accent, this might be an alarm bell. Some fraudsters operate from other countries with no presence in Saudi at all.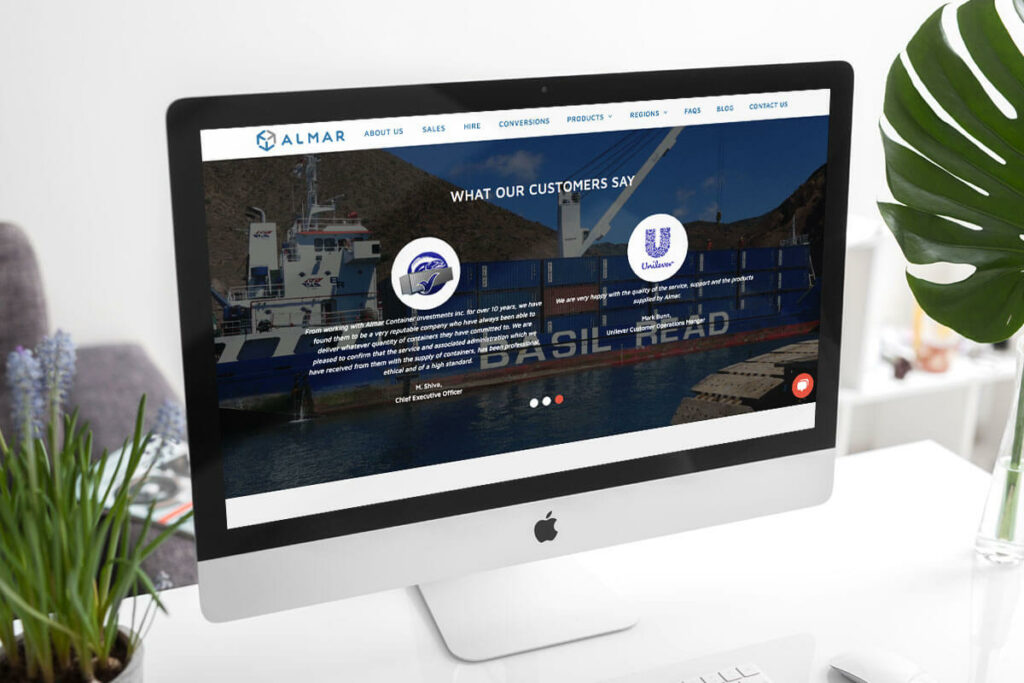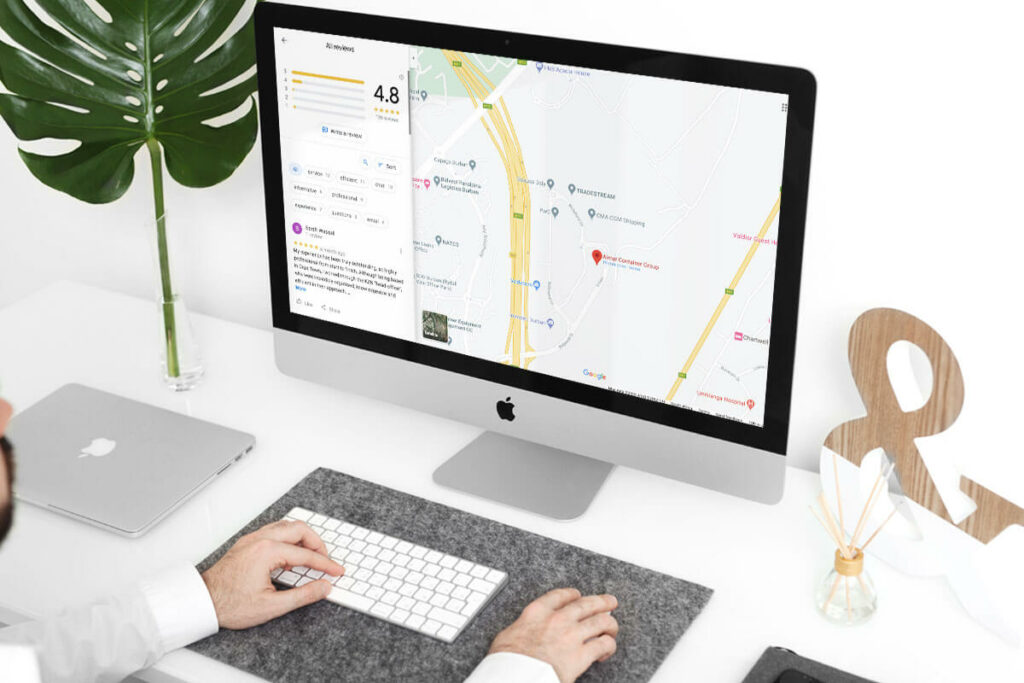 6.If there isn't a landline number on the website, this could be a sign that the company has no physical presence.
7.If there is a physical address on the website, don't take it for granted that it is genuine. Rather check on Google Maps to make sure it really is a valid address.
8.Check the creation date of the website domain using a domain search website like Who Is (www.whois.com). If the website was created in recent months, this too should be an alarm bell.
9.If you are asked to confirm which bank account you are going to use for payment, don't provide this information other than possibly stating which financial institution you use. Chances are they are buying time while waiting to open up a suitable bank account to be able to get your payment.
With the uncertainty that 2020 has brought as a result of COVID-19, we felt it was a good time to reflect and project on what is happening in the shipping container industry globally.
Looking Back
The last six months have been incredibly turbulent for large parts of the global economy, but the logistics industry in which the humble shipping container is still central, has managed to continue steadily through the COVID-19 pandemic, albeit with some peaks and troughs.
The roller coaster of a year was impacted largely by the below:
An initial shutdown of China resulted in large blank sailings and as such, an oversupply of shipping containers in China.
The consecutive shutdown of further economies globally meant huge inefficiencies in logistics, resulting in shipping container shortages.
A reduction in global trade resulting in lines cutting back on sailings and capacity, leaning towards an ease of container supply.
Panicked PPE shipments from China, combined with Christmas shipments resulting in a strong 40ft HC demand market. With the above playing out, the container prices have been surprisingly fairly stable, with marginal reductions in the USD price earlier in the year.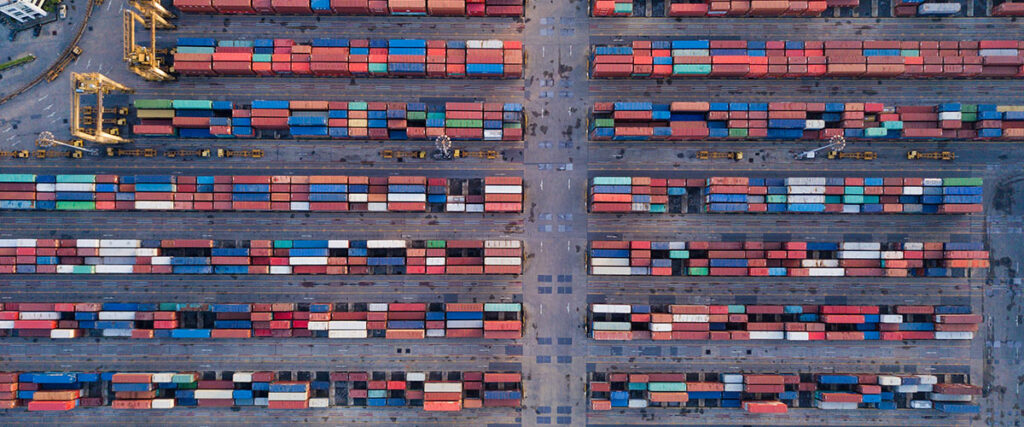 Current Situation
There has, however, been an unprecedented increase in shipping container prices over the last few weeks in China. Prices have increased as much as 25%, soaring to over $2,500 for a used 40ft HC in some Chinese ports. Not only have prices increased, but the availability has drastically reduced, with month on month reductions in idle stock at the factories dropping by 17%.
This has been driven by the culmination of the above "roller coaster" factors, which are now having an impact, as well as impending USA v China trade war tariffs, which are said to be causing large amounts of "pre-tariff trade".
Looking Forward
What are reefer containers?
Reefer containers are big, mobile fridges that are used to transport and store products that need to be temperature controlled such as fruits, meat, fish, seafood, vegetables, dairy, medication and beverages, for example.
Refrigerated containers, known as reefers, keep fresh produce, perishable items, medicines, anatomical waste and beverages cold or frozen. These 20ft (6m) and 40ft (12m) containers are 2.4m wide and run on three phase (380 - 460v) power and can keep the contents at a consistent temperature ranging between -25°C and +25°C. Temperature can be adjusted and controlled to within 0.3°C of required set point.
How do reefer containers work?
Reefer containers are bottom air delivery units designed to distribute chilled air from the floor, via specific T-shaped decking, with the advantage of producing a consistent and uniform flow of air across the entire container, powerful enough to ensure a perfect air exchange with the goods.
Although not necessary, storing produce on pallets in reefers assists with stacking, loading and offloading. Nine pallets fit into a 20ft container while 20 pallets fit into a 40ft container.
How are reefer containers powered?
Each container is supplied with a length of power cable between 10 and 15m long (4 core, 4mm2 cable) and a standard marine grade IP65 rated CEE 17 plug with a 3'Clock earth pin. The electrical point required is a CEE 17 coupler with 3'Clock earth with a 32A D curve circuit breaker to protect the cable / electrical components. Alternatively, remove the C17 plug completely and wire directly into a 32A 'D' curve circuit breaker. NB – it requires a 'D' curve circuit breaker or motor start breaker. An industrial light start breaker will breakdown and cause single phasing and power supply problems. Reefers require a 3 Phase plus Earth connection – no Neutral is required.
It is important to note that a reefer cannot freeze unfrozen products. Reefers are holding freezers and will maintain the products temperature. The produce needs to be at the required temperature when packed into the reefers.
How easily available are reefer containers?
Reefers are available from Almar Container Group for short and long term rental. Dependent on the location, Almar reefers are rented on a fully supported basis with 24/7 technical support. Almar can assist with technical on-site installation of the reefers should this be required and technical support contact details are placed on all our refrigerated containers should you need to get hold of a technician.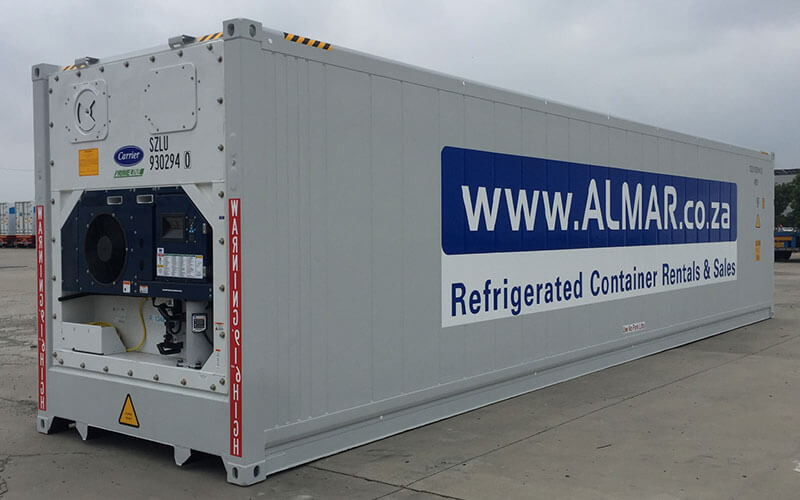 Are reefers cost effective?
With permanent cold storage facilities you can face high costs and issues with accessibility. Chances are that your cold storage facility won't be near the place your products need to be transported to. Hence, you're going to end up having to organise regular transportation, which will lead to spending even more.
A reefer is also much faster to obtain than constructing bulk cold storage. With a reefer, you can have the cold storage you need immediately.
Renting a reefer container from Almar means no additional expenses such as service costs, or expensive repair costs in the event of a mechanical breakdown. Almar takes the risk and covers all these costs.
Are reefers energy efficient?
Reefers are energy efficient. All Almar containers for rent are Carrier - a world-leading brand in container refrigeration. Their optimised assembly reduces power consumption but not airflow.
For minimal environmental impact, R-134a freon of the Carrier has a significantly lower atmospheric life and GWP (Global Warming Potential) than R-404A.
What is the cooling capacity of a reefer?
| Temperature | Watts | Btu/hr |
| --- | --- | --- |
| 2°C (35°F) | 12,000 | 40,900 |
| -18°C (0°F) | 6,600 | 22,500 |
| -29°C (-20°F) | 4,400 | 15,000 |
What are the installation requirements of a reefer?
The site needs to be level and built from a suitable material that will prevent the container sinking into the ground. Make sure that the front and back of the unit is level and the doors are square. A slight fall towards the door end will facilitate the cleaning of the interior. This fall should be around 3 to 4 degrees.
How can I maintain a reefer?
The following basic steps can be taken to keep your refrigerated container in good working order:
Daily:
Keep a twice daily record of the temperature on the control panel to ensure any variations are noted. Ensure the container is switched to a manual defrost cycle before entering the container.
Monthly:
Ensure that no ice build-up is allowed to develop within the container, especially on the floor area and within the T-Bar flooring, as this may disrupt the airflow within the container and cause temperature fluctuations. A complete clean out and removal of ice may be called for.
Almar offers fully supported rental agreements, so we take care of the regular servicing, allowing you to focus on your core business.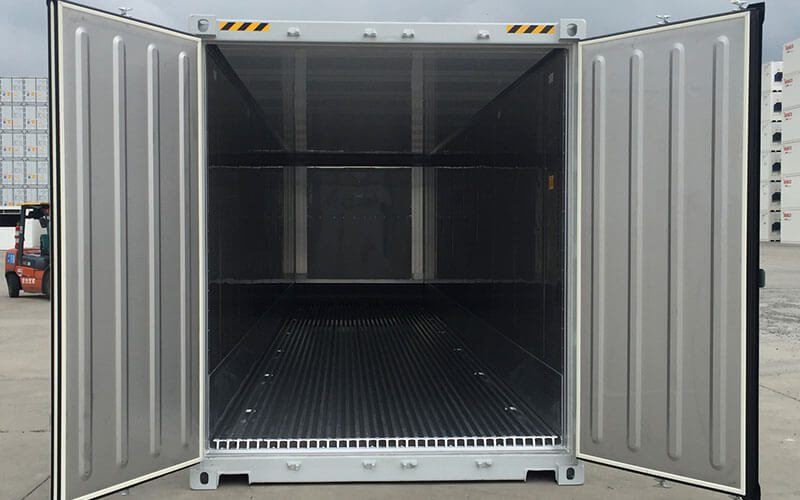 Client uses of reefer containers:
The Saudi Government organises one of the biggest entertainment events in the region called Dairiyah Seasons which runs for a month from the end of November to the end of December. The event attracts renowned global artists and entertainers with the venue extending over 130 000 square meters and attracting over one million visitors. Almar Saudi supplied a combination of 59 dry and reefer containers on a rental basis for this epic event.
Almar's wide range of refrigerated containers provide a versatile and cost-effective alternative to typical cold storage solutions. Not only do refrigerated containers offer an instant secure cold room facility, for either chilled or frozen products, but they are also offered on a rental or outright purchase basis.
Almar Reefer Containers keep your perishable goods at the perfect temperature, in any environment.

What are the benefits of reefer containers?
Refrigerated containers are an easy way to increase your storage volume and offer many advantages which include the following:
Single installation – containers are modular and can be placed just about anywhere level, with a true 'plug and play' installation.
Modular – containers are standard sizes and their modular ability allows for rooms to be added and removed during seasonal capacity requirements.
Hygienic food grade interiors – all containers have high-grade stainless steel interiors, which are easy to clean.
Robust machinery – Almar use the latest Carrier Reefer Containers which is the industry standard. Carrier supply the world's shipping lines with almost 80% of all Reefers. They are reliable and robust with machinery built to withstand the harshest conditions.
Mobile – the containers are designed for intermodal transport and therefore can be uplifted and moved very easily.
Chilled and deep frozen product – containers allow for temperature ranges between -25°C and +25°C.
Dehumidification Control – allows certain reefer models to maintain between 60% and 90% relative humidity in the unit. This is an added advantage for clients with very specific humidity / temperature requirements for perishable cargoes.
Accurate temperature maintenance – containers can monitor and track temperatures ranging within 0.3°C.
T-Bar flooring – ensures efficient airflow when containers are fully loaded.
Digital temperature display – allows for easy temperature monitoring and adjustment.
Simple operation – Reefer containers are a 'plug and play' cold storage solution, provided with operational guides and basic training if required.
Service – a 24/7 helpline in the event of technical problems or breakdowns.

Strictly speaking, a container is anything we put things in for safekeeping or to deliver them somewhere. Theoretically, a 'container' could be a corrugated or cardboard box, a crate, or even a drum. However, over the years the transport industry developed a large, robust cargo container 'box' with doors, and adapted the design so it could travel by ship, rail, or on a lowbed trailer.

Is a Cargo Container the Same as an Intermodal Container?

The terms are virtually interchangeable since a cargo container can transport by ship, rail, or lowbed trailer mode. This flexibility enabled container shipping to simplify loading and unloading and dominate the cargo industry.

It also spawned a vibrant market in second-hand containers beyond their use-by dates but still in fair condition. These cargo containers are in popular use as construction site offices, village clinics, holiday homes and so much more. Our customers love them because they are cheaper than brick-and-mortar buildings, and 'erect' in a flash.

There Are Now Over 20 Million Cargo Containers in the World

The cargo container has proved its worth as a quick and convenient way to move goods around the world. Handling and securing equipment on ships, railway trucks, and lowbed transporters have standardised too. A container sent from Durban to London will hold no surprises for dockworkers on the far side of the world.

Those over 20 million containers make a total of 200 million trips every year. At any one time, there are close to six million of them travelling on ships to the four corners of the globe. An average of four of them falls into the water every day, which is remarkably low compared to the number of traffic accidents in Durban!

A number of these containers never make it back to their owners because of the high cost of shipping them empty. There are currently several million of these for sale in cities with container ports, and these are increasingly being turned into economic homes and affordable student housing.

The Humble Cargo Container that Transformed the World

The people who conceived the first cargo container would have had no idea how it would transform commercial transport. Indeed, its influence compares with the extent the internet transformed communication.