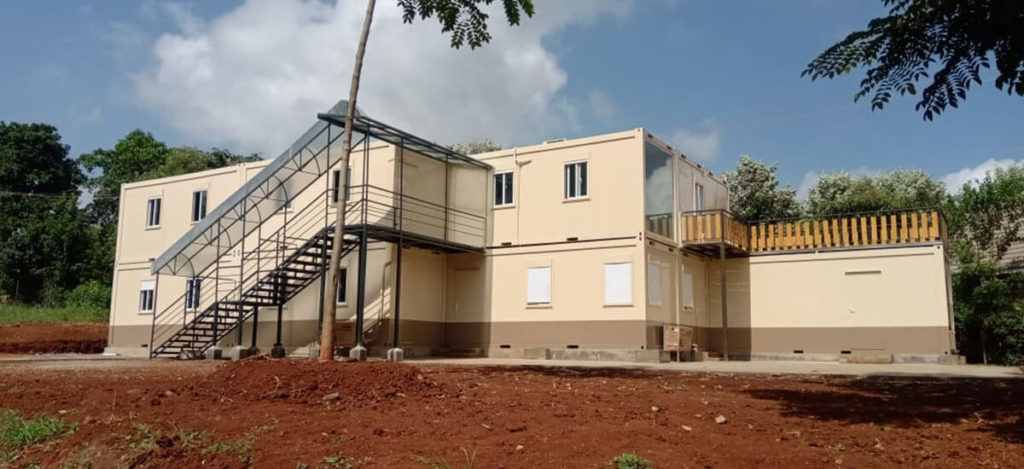 Almar Kenya built an office block for Internet Solutions (now under the Dimension Data umbrella) using flat pack containers, to cater to their corporate client who needed business recovery work stations available 24/7, 365 days of the year, in case of a major disruption to the business environment.
The container office build involved 23 flat packs stacked in two layers and included an open plan office space, reception area, meeting room, private office space, ablutions and a small kitchenette.
The Almar team in Kenya started placing containers on site to create these flat pack offices in late December 2019 and completed the build by mid-February 2020.
Great feedback from the customer was received…
"Thanks for your cooperation and we also look forward to working with you again in the future. We are speaking highly of your services in the market, and if you need to use us as a reference please don't hesitate."
– Richard Hechle, IS.