The Munga - A 1,000km plus bike race across the arid Karoo, South Africa, in Summer.
"You can't think about the race as a whole – you have to divide it up and do one task at a time. No one trains to cycle 1 154kms in one go. You absolutely need to be able to pedal, but it also requires strategy and mental strength, maybe even more than physical strength," explains Kevin Benkenstein, winner of the Munga off-road event which took him and the other finishers from Bloemfontein to Wellington.
With five other Munga's under his belt, Kevin used his experience to take first place on his sixth attempt. He covered the 1 154km in 57 hours and 13 minutes, with a few naps and rest stops included, finishing three hours ahead of second place and taking 20 hours off his first Munga finishing time.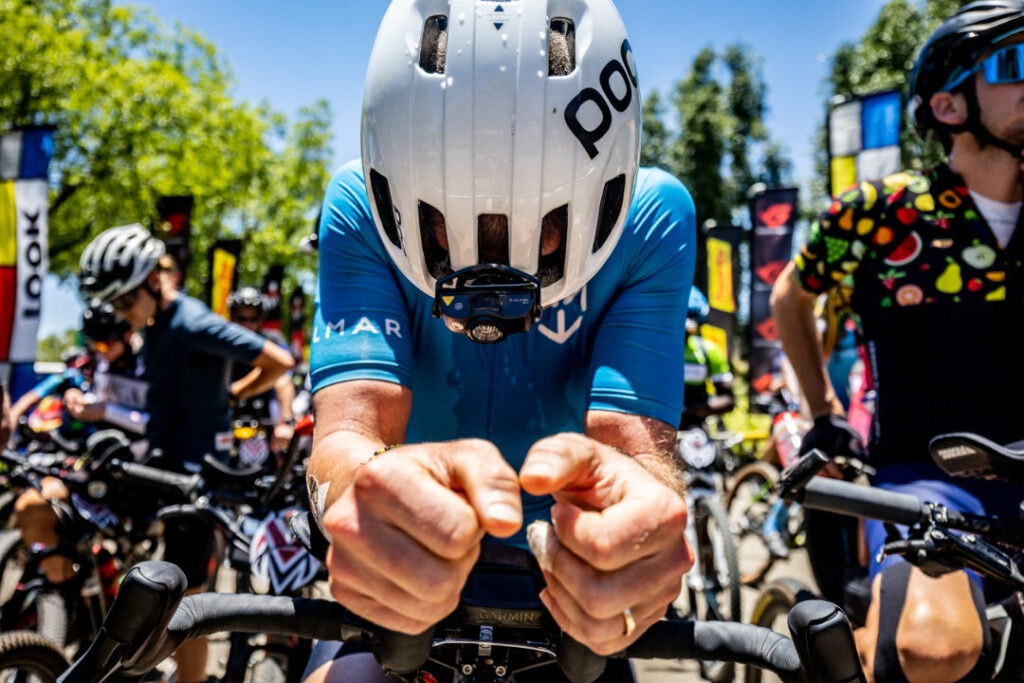 "About 170 cyclists start the race and 110 made it to the finish line. After the first 50kms the race starts to split up a bit and divide up into groups of five and ten. As the race goes on the distance between cyclists gets greater and generally, riders are in ones and twos. Drafting is not allowed after the first 225km and so the battle becomes far more individual from that point." Kevin ended up doing the last 300kms on his own, as he made a break for the finish through the Tankwa Karoo.
"Being alone with your thoughts for a long period of time, especially during the night, is really challenging and after the race, it takes a couple of days for you to think clearly again. Throughout the race, you need to listen to your breathing to assess your body and fatigue and force yourself to eat and drink too because it is the last thing you feel like doing in the hot, dry climate. Keeping yourself focused and 'on it' for such a long period really fatigues your mind, and for me, that is the hardest thing to both do and to recover from."
However, according to Kevin, another mammoth challenge is sleep deprivation. He only slept for 90 minutes in total, 60 minutes at 600km and 30 minutes at 810km.
Being disciplined to hydrate, consume food regularly, and deal with the sleep deprivation allowed Kevin to keep his speed consistent which got him the win. His cycling average was 23.4km/h and he finished with a total average of 20.15km/h. To keep him going, his legs generated a power output of 176W for the two and a bit days, burning 36 000 calories in the process.
The Almar team would like to congratulate Kevin for winning what is known as a bicycle race for the bravest of the brave, the toughest of the tough! An incredible feat.
The next stop is the USA where Kevin plans to do a 550km gravel race and if all goes according to plan a 4400km / 3-week event from Banff, Canada to the Southern US Border with Mexico.