The storage and transportation of ethanol and liquid waste has spiked over the past six months due to two main factors; the ban of liquid waste with a moisture value >40% going to landfill and the increased demand for ethanol storage. Ethanol is the main ingredient in the manufacturing of hand sanitiser.
Since the outbreak of the Coronavirus (Covid 19), the demand for hand sanitisers in India is up by 400% while distillers in Scotland are using their experience with alcohol production to turn their hands to making sanitisers.
It is no different in South Africa where Almar Container Group are getting calls for the renting of ISO Tank Containers, known as ISOtainers, for the storage of ethanol to cope with the overwhelming demand for hand sanitisers.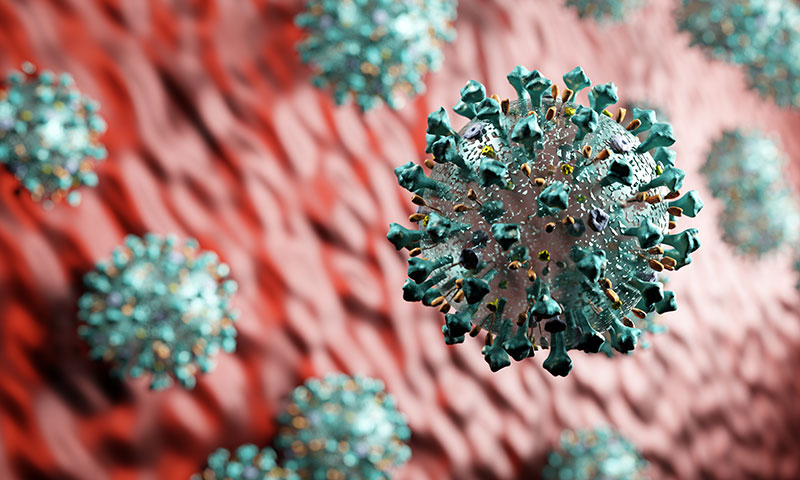 ISOtainers are multimodal containers used for ethanol storage and the storage of other bulk liquids. They are internationally approved, meet global safety standards and are inspected before and after each use.
These bulk storage containers have the capacity to carry over 26 000 litres of liquid which has significant advantages over traditional 44 gallon drums or IBCs (Intermediate Bulk Containers) which requires substantial manpower to unload, fill, seal and load for transportation and, depending on the liquid being stored, are often single use.
IBCs store between 200 and 1 250 litres versus ISOtainers' 21 000 to 26 000 litres reducing the manpower needed to fill the ISO Tanks which minimises handling of the product by staff - a priority in reducing the spread of infection or exposure to hazardous waste.
ISOtainers are built to last and have an estimated lifespan of 20 - 30 years. This means that they can be reused numerous times to store bulk liquids such as ethanol which reduces costly environmental packaging waste.
These bulk liquid storage containers are stackable and with maximising space, time and budget being a priority, ISOtainers on lease are the ultimate solution.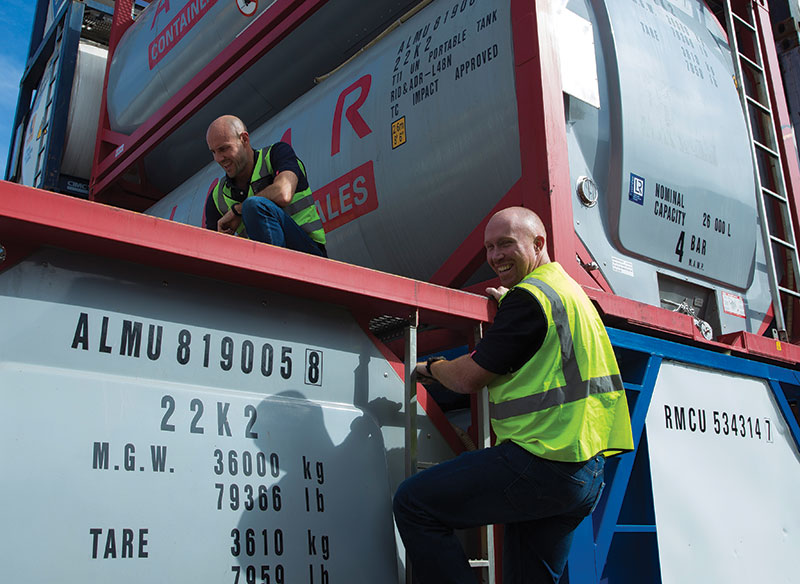 Renting the container means that stock can be increased or decreased depending on demand for the storage of ethanol or other liquids. Almar's trained technicians take care of all the technical or maintenance requirements during the course of the lease, allowing the customer to focus on their core business.
Over and above ethanol and liquid waste storage, ISOtainers are configurable and can be built to safely carry a huge variety of loads, such as: alcoholic beverages, food products, hydrogen peroxide, mining chemicals, nitric acid, oils, resins, solvents, sulphuric acid and more.
Should you need to store ethanol, liquid waste or any of above in bulk, please contact Wesley Turk from Almar Container Group on 031 561 6767 or email wesley@almar.co.za
Background information:
The ISO Tank Container, also known as portable tank, tank container, ISOtainer, tanktainer, bulk storage container, or intermodal tank, are used for the storage and transportation of hazardous and non-hazardous chemicals, foodstuffs, and liquefied gases. An ISOtainer is a cylindrical vessel, made of 316 grade stainless steel, with a maximum carbon content of 0.03%. It has a cold rolled shell 2B finish, with a 4.3mm thickness (+0.22 mm corrosion allowance).
In the 1960s, containers became the preferred way of shipping goods around the world. The appeal was that every container conformed to sizes defined by the International Standards Organisation (ISO), 40' x 8' x 8'6" or 20' x 8' x 8'6". Before long the concept of fitting a cylinder inside the standard 20' frame was adopted and the ISO Tank Container was born. ISOtainers became a standard for the storage and transportation of liquids (including fuel), chemicals, gases, powders, and even some types of food.