With the first quarter of the year well behind us, we thought it would be a good time to provide a further insight into the current global container market.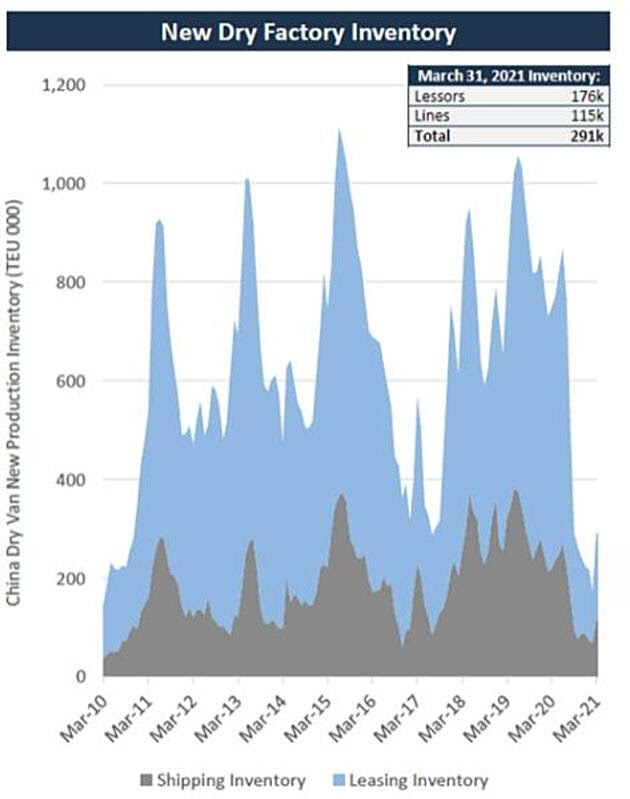 Current Market Updates
Freight rates continue their increases, with the Global Container Index not only stabilizing but again increasing a further 5% over the last month.
The recent disaster in the Suez Canal created a significant impact on logistics inefficiencies and tied up further container and shipping line capacity.
Container inventory at the factories remain at all time lows.
The Global Container Market Price
Although Container factories have recently started increasing production significantly, demand continues to outstrip supply. This is keeping the new container price ex factory at an all time high.
The used container market seems to have stabilized, although the international markets in China and India remain very fickle with price increase regularly spiking the prices for 40ft HC's above the $5000 mark.
How long will it last?
Earlier in the year we had forecast an easing in the market during the third quarter of 2021, however there are now signs that the container shortage and high prices may remain into 2022!
This extension is largely due to the continued forecast of global trade growth and the fact that the shipping lines and container factories just cannot create the required capacity to handle the growth.
The impact for us?
The direct impact on pricing and availability has been seen in South Africa for sometime now.
The one factor that has worked strongly in our favour has been the strengthening of the Rand, which has lessened the price increases significantly.
Please feel free to contact the Almar sales team on 031 561 6767 or email sales.za@almar.co.za should you require further information.