Shipping container home builders are an increasingly familiar sight in parts of South Africa where city regulations do not apply. Hence they make perfect farmsteads and superior accommodation in rural areas and informal settlements. Elsewhere, municipal authorities are still catching up with the new technology so special permission is required.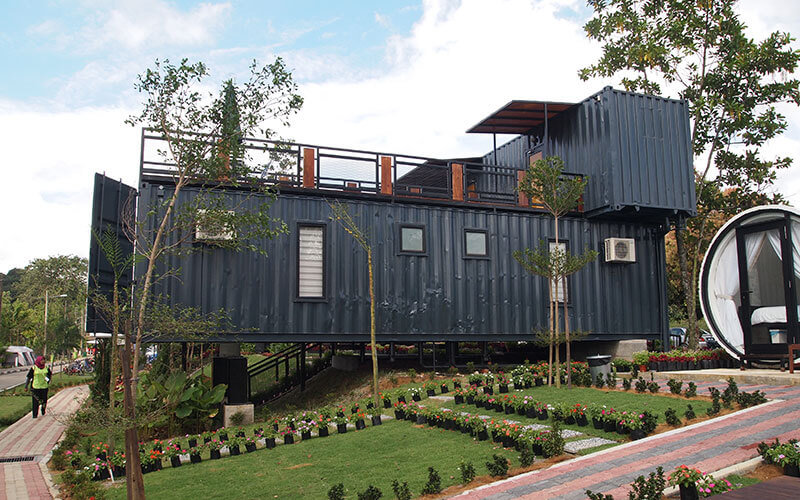 The 5 Things Shipping Container Home Builders Need to Know
Inspect Your Future Home Before You Buy: Intermodal shipping containers have a tough time as they travel the seven seas, and ride on railways and roads to the four corners of the earth. Some are in surprisingly good shape except for light surface rust. Others are badly dented with weakened welds. Insist the seller lifts your container up with a crane so you can check the underside.
Understand How Structural Integrity Works: A shipping container is a box with rigid doors adding extra strength. There is no internal cross-bracing. Hence it follows cutting openings without careful thought could weaken the design. Ask your container supplier for advice. It's their business, they should know.
Begin Your Upgrade with Thermal Insulation: Experienced shipping container home builders know intermodal container insulation is limited. They begin their work by spraying foam on the inside walls that double as a flame retardant. Then they fit a false ceiling inside that vents through the roof and feeds power to the overhead lights. Finally, they fit a slightly raised floor to their new home.
Use a Single Contractor for the Entire Project: Project-managing the conversion using multiple contractors works well if you understand the various trades. If not, they could run rings around you by blaming each other for defects. If you are unsure, find a decent shipping container supplier who can manage the whole job. Even better, have them do the conversion for you, and deliver a complete home to your site.
Then Let Your Imagination Run Riot: Experienced shipping container home builders provide the basics. Then it's up to you to add the furniture and the drapes. Use some of your savings, compared to brick and mortar to spoil your family just a little. How about buying that home entertainment centre you always wanted?
An entry-level shipping container home builder new to the game can make a difference in their family's lives with this brilliant technology, and things can happen fast with the right provider. Explore more ideas through these selected posts from our popular blog.
Selected Posts: