In 1988, Alistair Forbes founded Almar Container Group, not only to lease and trade shipping containers but to help his customers fulfill their unique needs and goals. Since then, Almar has grown into a successful organisation with international offices, servicing multiple industries. Looking back, we are proud of what we have achieved, and what we have done for the container industry through our innovative technology and customer service.
Our proudest accomplishment, however, is not that we are a respected leader in the global container industry, or that we are a supplier and employer of choice for many, but we are most proud of the fact that, through it all, we have not lost sight of Almar's humble beginnings and main priority: the success of our customers.
Industries we serve:
- Transport
- Logistics
- Remote Site Accommodation
- Cold Storage
- Bulk Liquid Storage
- Retail and general storage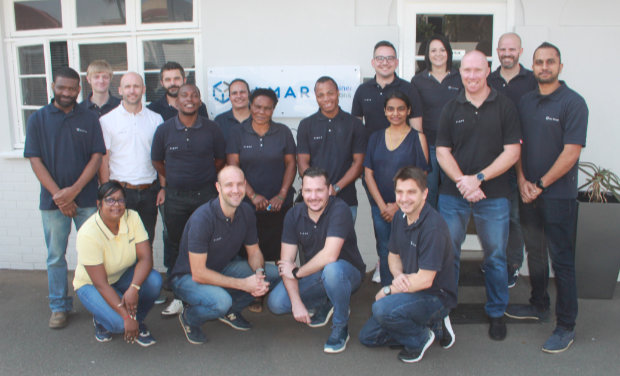 Almar was established by Managing Director, Alistair Forbes, with the core business of leasing and trading containers from the head office in South Africa.
The first international office is setup in Dubai.
The Almar footprint is extended to Brasil.
Almar opens up across 4 continents with an office in India.
The product range is extended beyond shipping containers with the introduction of the flatpack modular accommodation unit.
Almar begins inroads into the offshore O&G industry with the launch of it's DNV2.7-1 certified containers and baskets.
An African focus is developed with the establishment of an Almar office in Mombasa, Kenya.
Almar extends its focus into Africa and opens offices in Luanda, Angola and Dar es Salaam, Tanzania.
Almar broadens its Kenyan operation, opening up the East African head office in Nairobi. The operations in Nairobi and Dar es Salaam are also extended to offer a full spectrum of services including genset and reefer rental as well as container conversions
The economic climate in Brazil and Angola forces a closure of these operations, enabling Almar to focus on the rapidly expanding East African market, and the establishment of an office in Dammam, Saudi Arabia
Almar looks to extend it's footprint in East Africa, with operations opening in Kampala, Uganda.
Almar introduces ISO Tanks as a new product offering, thereby extending the range across all ISO container types including Dry Containers, Refrigerated Containers, Bitutainers, Flatracks and Open Tops.
Almar opens an additional site in Nairobi and builds a containerised head office.
Almar launches a new corporate identity.
The introduction of the customised refrigeration container offering a single phase modular cold room solution takes place.
Almar Head Office moves to 50 St Andrews Drive in Durban North.
Our Purpose is to
Partner and Solve
Our aim is to simplify life for our customers by passionately committing to help them overcome their challenges. We do this best by working together as a team and creating strong relationships.
How do we do this?
Simply, reliably and fast.
We constantly seek to simplify what we do.
We have over 30 years of experience and do what we say we will.
Our team is prepared, focused and empowered.
A foundation to everyday life at Almar, are our Values.
These values are:
Act in the spirit of True Partnership
To authentically partner we need to understand our partners, ask questions and listen, learn from them, teach them, challenge them and appreciate them. We treat everyone as equal and work together to solve.
Always Be Open and Honest
We act with integrity, always doing what we believe is right and thus we have nothing to hide. We know that solid relationships are built on a clear sense of expectation and complete honesty. When expectations are not met, we do what it takes to make it right.
We are passionate about everything we do and committed to delivering the best we can in every situation.
Always with clarity of intent, we are empowered to act quickly and to adapt in order to effectively solve. We remain agile by constantly reflecting and learning and never becoming complacent.
Our roots are grounded in the simplest form solving the most complex challenges. We constantly seek to simplify, be it through new products, how customers can talk to us and the practical solutions we offer.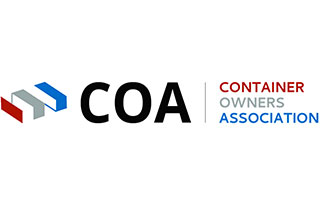 Container Owners Association
ALMAR is a member of the Container Owners Association which ensures that we continually comply with international standards and form part of a global network of container expertise.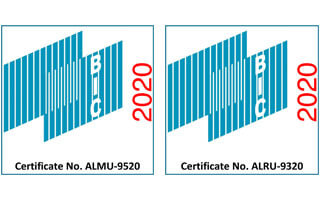 Container Fraud Prevention (CFP)
Almar is a member of Container Fraud Prevention (CFP), which is a verified business directory for all reputable and trustworthy container sales and leasing companies in South Africa, with the objective of helping customers know which container companies can be trusted and which are fraudulent
The Almar team has offered exceptional service to date and has proved to be a reliable, professional and ethical supplier of offshore certified CCU's.

Stephen Johnson,

Strategic Sourcing Manager
During the 15 years of our association, Almar has proved itself to be a most reliable supplier of container equipment. We consider the Company to operate to high ethical standards and overall a valued and trusted supplier.

Capt. Dan Hjalmarsson,

Group Vice President Mea Region
We would like to confirm that we, the US Embassy Nairobi, have recently contracted with Almar Container Investments Inc. for the supply of a large quantity of containers, order value in excess of USD 400,000 (Fouth Hundred Thousand Dollars). These containers were all brand new units which needed to be delivered on time for one of our projects in Africa. We are very happy to confirm that the containers were delivered as promised, on time and we were very pleased with the quality of both service and products supplied by Almar.

J. Mark Midkiff,

First Secretary
We have been dealing with Almar Container Investments Inc. since the early 1990's. In our experience Almar have supplied their product on time, to the correct specification and with the correct quality. Their service has always been exemplary.

David Smith,

Global Business Development Manager
From working with Almar Container investments Inc. for over 10 years, we have found them to be a very reputable company who have always been able to deliver whatever quantity of containers they have committed to. We are pleased to confirm that the service and associated administration which we have received from them with the supply of containers, has been professional, ethical and of a high standard.

M. Shiva,

Chief Executive Officer
We are very happy with the quality of the service, support and the products supplied by Almar.

Mark Bunn,

Unilever Customer Operations Manger
Find Almar in Your Region