With the current market pricing moving so rapidly, we thought we would share further insight into the global container market and attempt to provide further perspective into the current situation in South Africa.
As a brief introduction and to put the current market in perspective, the Financial Times has recently published an article noting the current situation as the biggest challenge the container shipping industry has ever faced!
(Source: Financial Times)
Current Market Updates
Ningbo, the third largest port in the world has recently been partially shutdown due to a COVID case, creating strong concerns of further shortages in shipping capacity and rate hikes.
(Source: Bloomberg)
Freight rates continue to break all time records, with the Global Container Index breaking an unthinkable $10k last week. This is up over 100% in just 3 months!
(Source: FBX Index)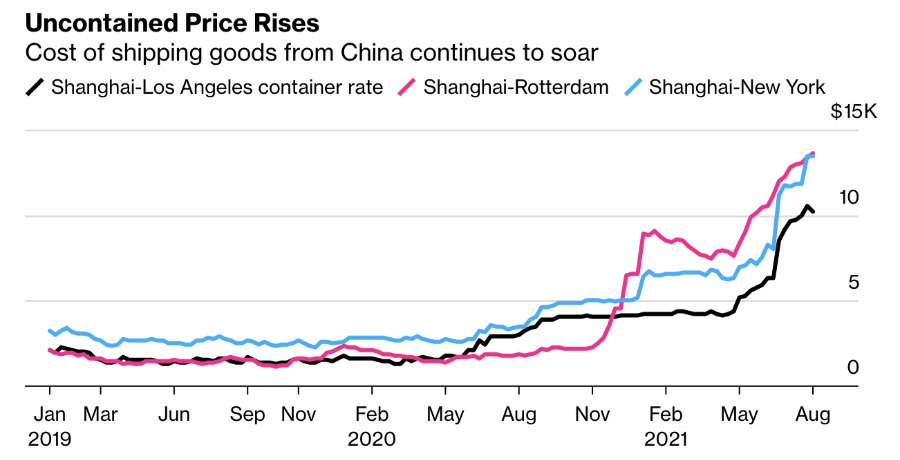 The Global Container Market Price
Although container production is at an all time high with forecast 2021 total production being in the region of 4.5m TEU ( vs 2020 of 2.2m TEU), the container factories just cannot keep pace with demand. This can be seen below in the current container inventory awaiting pick-up in China. With inventories at such a low base, the container price will remain very high.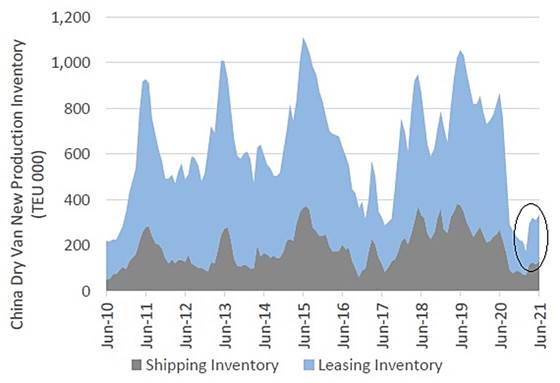 How Long Will It Last?
Our view now firmly remains that the container shortage and high pricing will remain well into 2022.
This extended outlook is largely due to the continued forecast of global trade growth and the fact that the shipping lines and container factories just cannot create the required capacity to handle the growth.
The Impact For Us?
We will unfortunately see further price increases flowing through to the local market in the next few days and these will be in the region of $100 – $200 increases.
We hope the above provides a helpful insight into the global container market. Please feel free to contact the Almar sales team on 031 561 6767 should you require further information.