Do you need flexible, affordable cold storage immediately? Almar Container Group supply refrigerated containers (reefers) throughout South Africa to keep your fresh produce, perishable items, ice-cream, beverages, medicines and anatomical waste at the required temperature.
We offer 6m and 12m refrigerated containers which keep your contents at a consistent temperature ranging between -25°C and +25°C. The temperature can be adjusted and controlled to within 0.3°C of required set point. These reefers require three phase 380v power supply.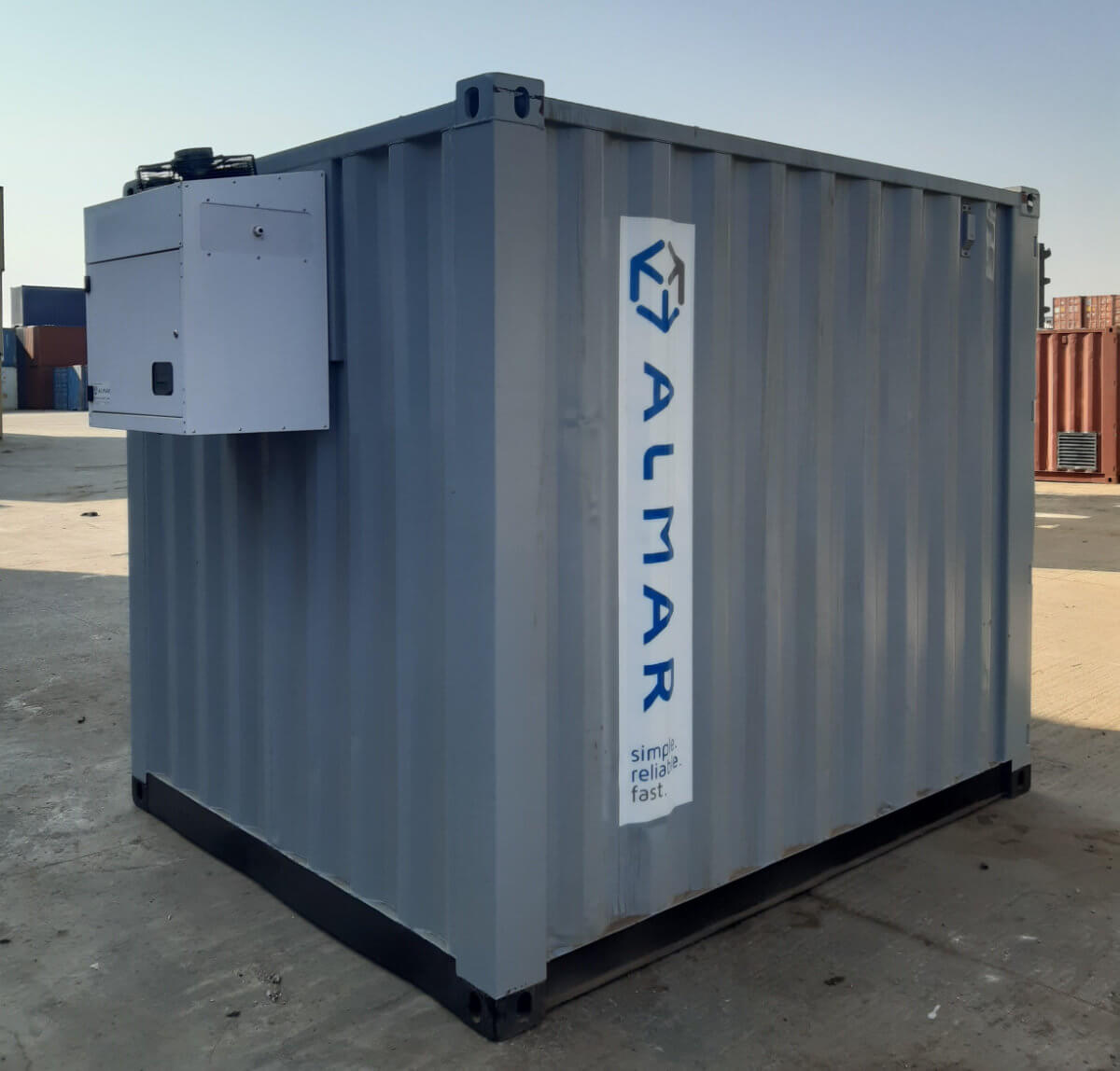 Almar also offers a chiller container option – a customised refrigeration solution which uses single phase 220v power. This means you can plug your 3m or 6m chiller / refrigerated container into any domestic power outlet, making it the ultimate cold room alternative. Temperature range is between +2°C and +10°C.
Refrigerated containers (reefers) and chillers are available from Almar for short and long term rental. Dependent on the location, our reefers are rented on a fully supported basis with 24/7 technical support. This means no additional expenses such as service costs, or expensive repair costs in the event of a mechanical breakdown.
A reefer is the quickest means of obtaining bulk cold storage – you can have the cold storage you need immediately and it can be placed close to where the end product needs to be, in turn saving you transportation costs.
Reefers are energy efficient. All Almar refrigerated containers for rent are Carrier – a world-leading brand in container refrigeration. Almar's new fleet of refrigerated containers, Carrier Primeline, uses digital scroll technology making them the most energy efficient solution available. The temperature on this new range can operate as low as – 35°C.
For more information on the Almar chiller or refrigerated containers please contact Dave Williams on 031 561 6767 or email dave@almar.co.za